Biography
Starting her professional career from Instagram, Corinna Kopf is a well-known American model with a large fan base. She has become a prestigious social media character over the last couple years. After taking start from Instagram, the pretty girl started Vlogging to further boom her career. The self-determined girl runs a famous YouTube channel, where she uploads helpful videos on beauty and lifestyle. You will also find videos related to story time, challenge, and pranks. All this content make her channel interesting and a good time-killer for those looking to watch something exciting and different.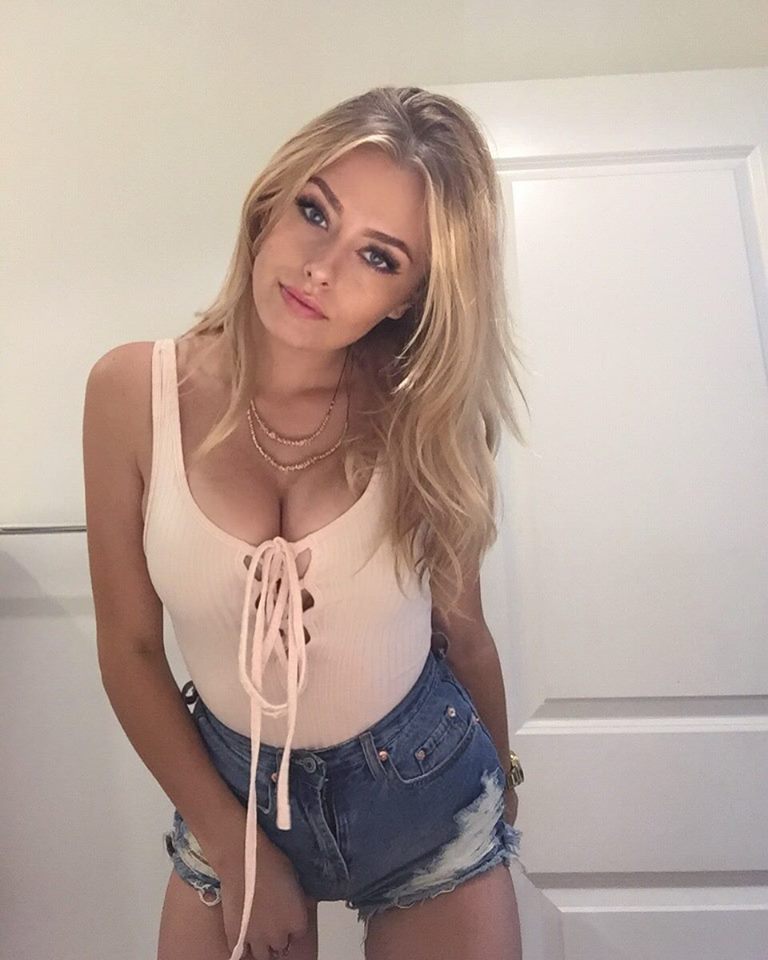 Cornnia, throughout her YouTube career, has worked with some of the most renowned YouTubers from the American society. Her best-ever collaboration has been with the popular guy 'David Dobrik'. Corinna is an open girl who loves to talk about her personal things on the internet. In fact, her YouTube channel is filled with videos related to her private life. You can go and check everything there by searching her videos. The lively girl remains fully active on all of her social media profiles.
Undoubtedly, her efforts on Instagram have really helped her in getting more than a million followers. Although she doesn't have a bunch of videos on her YouTube channel, yet she has been able to garner over one million subscribers there as well.
The girl currently lives in Los Angeles, California. Corinna was dropped out of her high school, and she didn't pursue her educational career any further. After making debut through Instagram in August 2012, she went on to become popular on other social media platforms like Facebook, twitter, and YouTube.
Who are Corinna Kopf's Parents?
The talented and smart young lady was born on December 1, 1995 in the awesome state of Illinois (Palatine), United States. Kopf relates herself to German ancestry and she can speak that language confidently. Her parents belonged to Caucasian White German Ethnicity. The majority of her family members reside in lowa, Missouri, and the Midwest in Wisconsin. She has a wonderful sister named Sophia Kopf.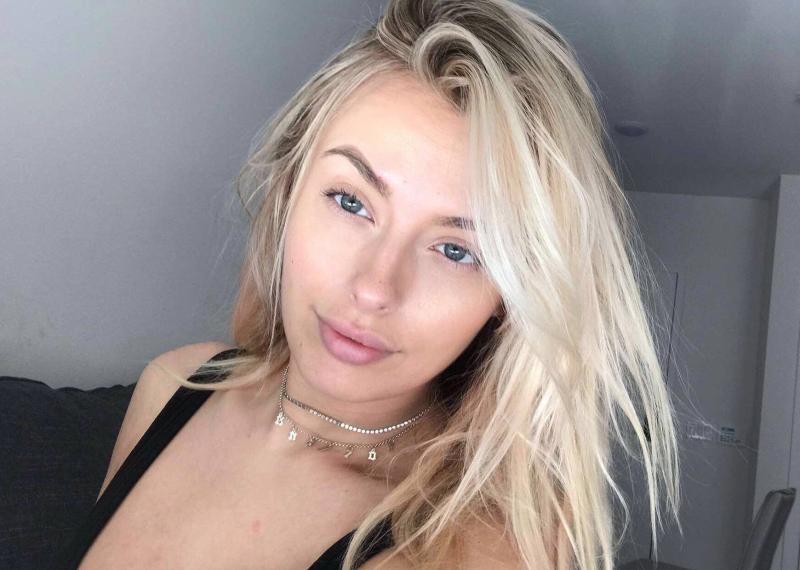 The pouty girl loves spending her time with friends and family. Names of her mother and father are not known as she didn't reveal much information about her parents. However, the girl was raised in a very friendly environment, taking holidays with family and having fun together. Being from the German descent, she loves to go back to Germany and spend her free time there.
Career
Corinna started her career on social media when she was a school-going girl. She made a debut on the internet world on August 18, 2012 when she first uploaded her sizzling photographs on Instagram. She kept on posting exciting updates and her fan base started to become stronger with time. Now she has got more than one million subscribers on Instagram alone.
Although, Corinna has so many posts on Insta, yet her video post featuring 'Spring Awakening' in the electronic music festival went viral. She went to attend that event in 2014. The pretty pouty didn't confine herself to Instagram, and soon created accounts on twitter, Facebook, and YouTube. She currently has more than five hundred thousand followers on twitter.
YouTube
Before starting her venture on YouTube, she created a poll and asked her entire fan base if they want to see her on the largest video streaming website, YouTube. Auspiciously, 79% of her fans voted her to appear on YouTube. After getting a lot of requests from followers, she created her YouTube channel. She uploads lifestyle, prank, challenges, and beauty tips related videos on the channel. Interestingly, Corinna has more than 1 Million subscribers on just YouTube.
The channel was created on June 3, 2016. Her fans say that her debut YouTube video was with the famous YouTuber 'David Dobrik'. On the other hand, Kopf said that her first-ever video on the largest video streaming website was based on a Prank which got uploaded on the 'Second Class' channel. This channel was co-owned by one of her friends Jack Dytrych. She got interacted with Jack at a party, where David introduced her with his friend.
It is true that Corinna's videos are quite interesting even for first time viewers, however, she has got great talent when it comes to story time videos. Her video about the lip-injection went viral due to horrifying experience of the smart girl. The way she describes her experiences about different things in life is catchy. That's the reason people get attracted to her videos and subscribe to see the next ones. The beautiful model once shared her entire skin-care routine upon request from her fans. This video also got a lot of views in a few days.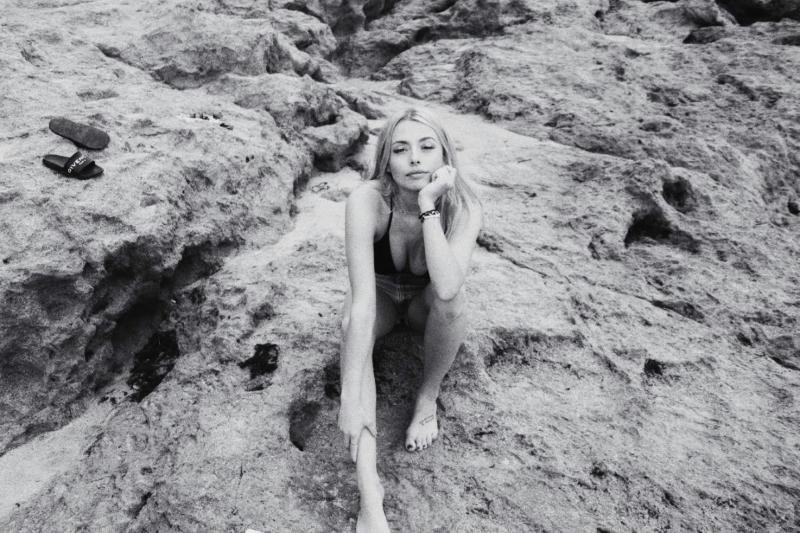 She has uploaded quite a few challenge-based videos. The girl has collaborated with many famous YouTubers including, Jason Nash, Franny Arietta, Zane Hijazi, Durty Dom, Nick Bean, Nathalie Paris, Liza Koshy, and Bruhitszach. Her most famous collaboration has been with none other than David. After seeing more than few collaborations with David, her fans started to think that both were dating each other.
Who is Corinna Kopf Engaged to?
Corinna has been in relationship with some of the most handsome guys from the social media fame industry. She was dating 'Viner' Toddy Smith. Both of them started their relationship in 2017, and unfortunately parted their ways in early 2018. Allegedly, she has also dated the co-star and YouTuber Jack Dail. According to reports, the beautiful girl has also been in relationship with Logan Paul. However, Corinna has clearly shunned all these rumors. She is not currently engaged to anyone and has no wedding plans in the near future.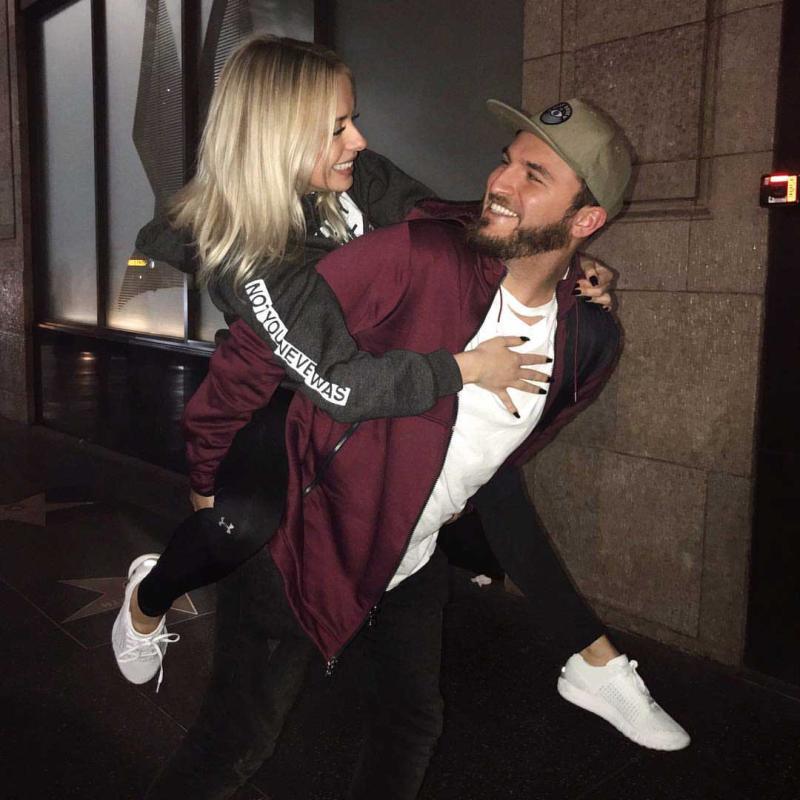 How much is Corinna Kopf's Net Worth?
Corinna Kopf has earned a handsome amount of money from her modeling career and social media following. She earns well from her YouTube channel, where she seems more active nowadays. Her estimated net worth is said to be around $550,000. She gets $10,000 from her YouTube channel. Corinna has a desire to work in the television and movie industry. She is striving to get a chance and appear on the big screen in the next couple years.