Biography
Ermias Joseph Asghedom, professional famous by the name of Nipsey Hussle, was a rapper, community activist, and entrepreneur from the United States of America. He emerged as a great star from the West Coast Rap scene. His first mixtape was launched independently with the title Slauson Boy Vol 1. It was a moderate success in the local market, and helped Nipsey in getting signed to Epic Records and Cinematic Music Group. The guy launched more than a few mixtapes and singles throughout his rap career.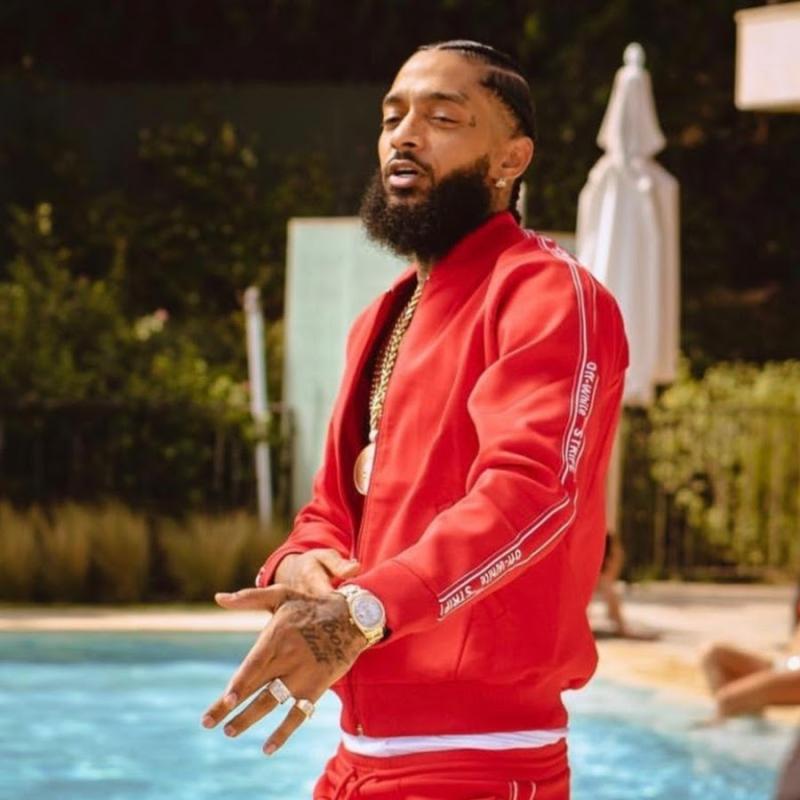 Some of the most exciting mixtapes including, The Marathon, Bullets Got No Name series, The Marathon Continues, and Crenshaw. All these saw a great acceptance rate from music enthusiasts and expanded the fan circle of rising rapper. After slightly long delay, the guy finally released his debut studio music album titled 'Victory Lap' in 2018. It proved to be a nice commercial success and even critics left good remarks for each song from the album. This first-ever studio recording got nominated for the title of 'The Best Rap Album' at 61st Grammy Awards recently in 2019. This event was just like a dream come true for the young rapper.
Hussle is widely known for his entrepreneurship skills and community activism. The rapper launched 'Marathon Clothing' store as a side business. In 2017, he founded this in collaboration with Karen Civil, Careless, and Samiel Asghedom. He created a co-working setting and named that 'Vector 90'. Unfortunately, Nipsey was gravely shot gunfire outside his newly-started 'Marathon Clothing' store in Los Angeles. Name of the murderer was Eric Holder. He was a 29 year old boy who challenged Hussle earlier that day. On April 2, 2019, the convicted guy was charged with murder.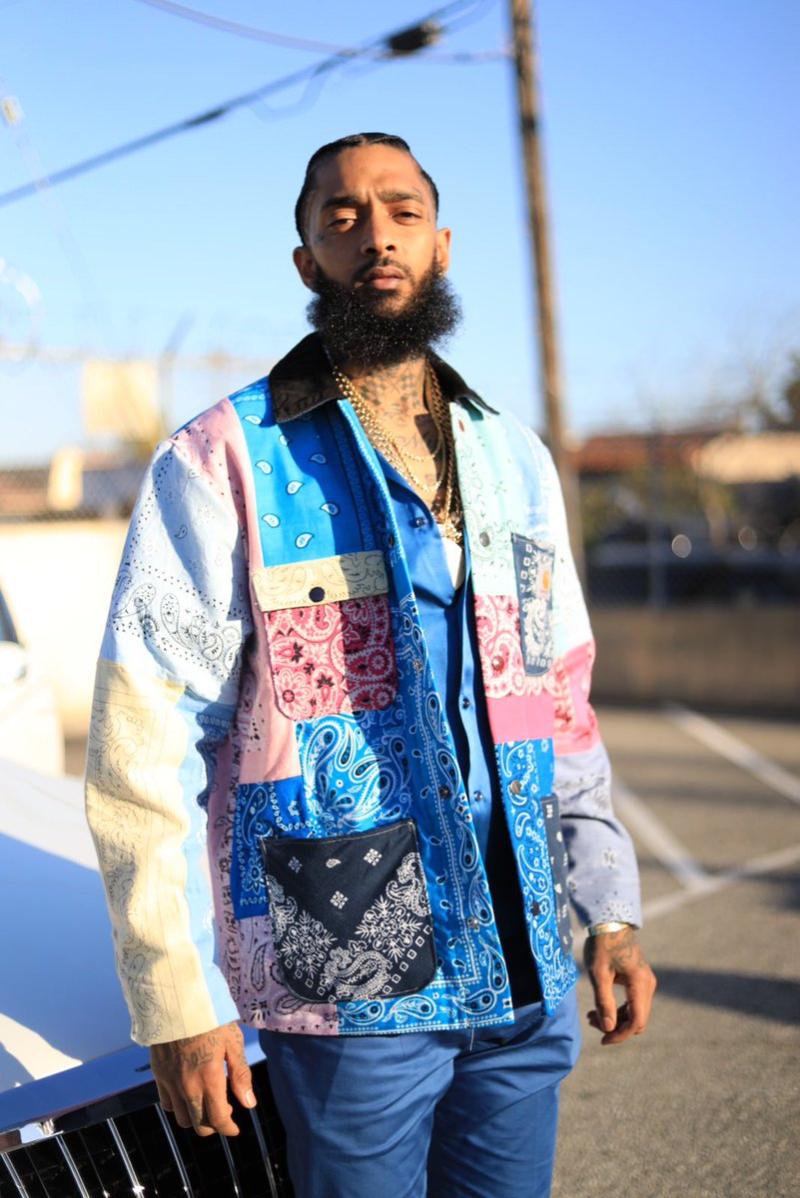 Who are Nipsey Hussle's Parents?
Nipsey, originally named as Ermias Joseph Asghedom, was born to Dawit Asghedom and Angelique Smith on August 15, 1985. His mother was an Afro-American woman, while his father was an Eritrean immigrant. The rapper had very loving parents, who always supported their kids. Hussle grew up in Crenshaw, the neighborhood of Los Angeles (South). He spent his childhood with Sister Samantha and brother Samiel.
The American rapper went to Hamilton High School, but got dropped out from his educational institution before completing graduation. Nipsey left his parents and joined local Rollin 60 Neighborhood Crips at the age of fourteen. His stage name was given to him by a childhood friend. Hussle alongside his brother Samiel went on a trip under the leadership of their father. They went to East Africa in order enjoy their holidays for three months. This trip proved to be very productive in building Rapper's career as an entrepreneur and community activist.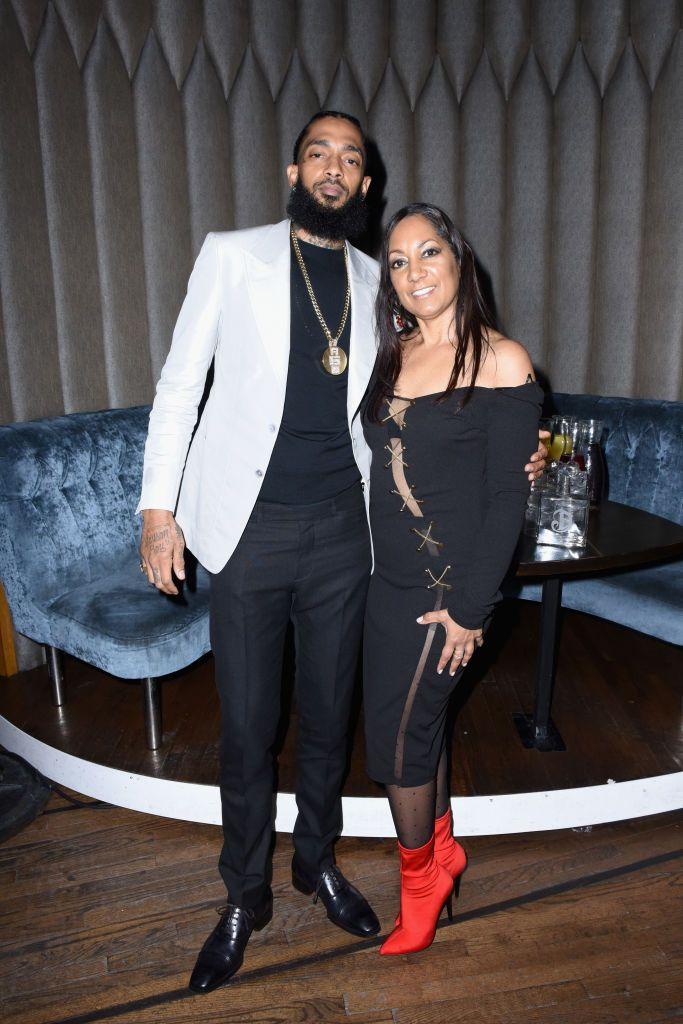 Rap Career
After returning from a life-changing trip, Ermias started to work dedicatedly on his rap music career. His first-ever mixtape titled 'Slauson Boy Vol 1' was released in December 2005. He used his rap skills to convey an important message to the entire community. This was something that made Hussle different from other rappers in the American rap industry. This mixtape was a moderate hit, but proved to be really helpful in attracting famous music companies. It also helped the young rapper in building a decent number of fans. Luckily, he got signed to big names of Cinematic Group and Epic Records.
In 2008, Nipsey launched two exciting mixtapes titled 'Bullets Are not Got No Name Volume 1' and 'Bullets Are Not Got No Name Volume 2'. Later he also released Volume three of the same album. The entire series of mixtapes was released under Cinematic Music Group's label. In 2010, Lipsey said goodbye to Epic Records with an intention to create his own exclusive music label. He also went on a music tour to promote his recently-launched albums. The rapper launched his 8th mixtape titled 'Crenshaw' in October 2013.
Other prominent music achievements of Hussle include, The Marathon, Crenshaw, The Marathon Continues, Victory Lap, and Mailbox Money. Apart from his music career, Nipsey also worked in movies. He started his acting career in 2007, when he appeared playing a supportive role of Little Ricky in movie 'I Tried'. Again in 2010, he appeared playing a supportive role as Janky in movie Love Chronicles. The same year he got the opportunity to play main role as Ricky in 'Caged Animal'. His last appearance was in the movie 'Crazy Ex-Girlfriend', which was released in 2015.
Personal Life
Nipsey began dating the beautiful American actress Lauren London in 2013. Both of them had a very smooth bonding with each other. After three years on August 31, 2016, Lauren gave birth to their first child. The actress had one more child from her former love relationship with fellow singer named Lil Wayne. Hussle also had a daughter named Emani from his former relations. He started to become very busy due to his involvement in entrepreneurship and business activities. Hussle has another child named Kross Asghedom.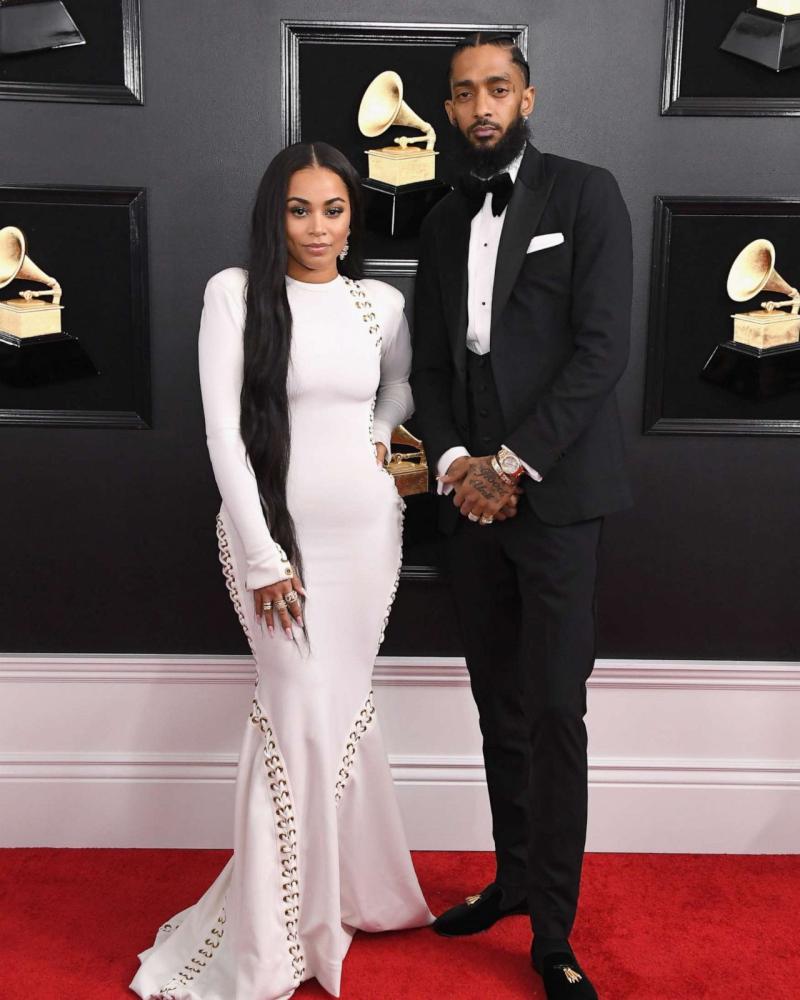 Hussle's name has been linked with many beautiful girls in the past. However, he remained loyal with Lauren London from 2013 until his unfortunate death in 2019. His partner is deeply grieved over Nipsey's sudden death. He will always be missed by his family and fans. Lauren is determined to raise kids of the king rapper.
What is Nipsey Hussles's Net Worth?
Nipsey Hussle was an industrious artist who used to spend hours focusing on his music albums and mixtapes. His hard work paid off by earning him money and reputation. The guy was able to accumulate a big amount of money in his short-lived professional career. Rapping and acting were the main sources of his earning. He earned everything he needed to enjoy a luxurious lifestyle. According to sources, he is said to own a total net worth of $8 million. He was able to make this big amount of money in his short-lived career. Unfortunately, he lost his life and didn't get the opportunity to enjoy his life with family.