Biography
Daniel Hernandez, professionally famous by his stage name 6ix9ine, is a skillful songwriter and rapper from America. Other monikers of the star include Tekashi69, Wallah Dan, and Tekashi 6ix9ine. He is made a prominent place in the industry due to his aggressive style of rapping. Other distinctive characteristics that make him different from other artists include his rainbow-colored hair, public feuds, tattoos, and legal problems. The rapper always remains in the limelight due to his controversial figure. He has faced many legal issues throughout his professional singing career.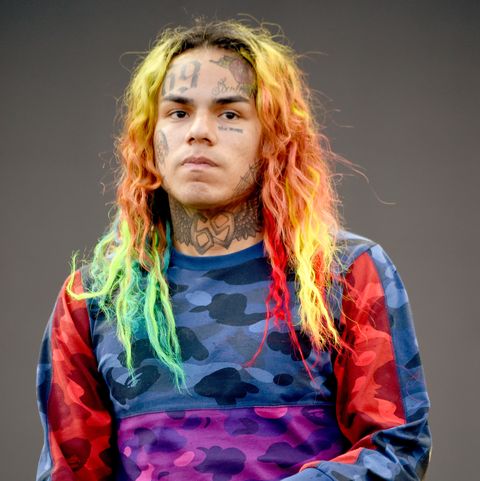 Hernandez rose to prominence in 2017 when he rolled out his track 'Gummo'. The debut song helped him gain critical acclaim across the country. The song became a national hit number and peaked at 12th spot on the US Billboard Hot 100. The same song also made its place on number 4 on the US Billboard 200. People started to know about his rap skills and the following 6ix9ine on social media platforms. Gummo proved to be a great commercial success after receiving Platinum certification.
After a year, the rapper launched his mixtape titled 'Day69'. This included three additional music numbers and reached 4th spot on the Billboard 200. The guy became overwhelmingly popular after releasing his number 'Fefe', which featured the producer Murda Beatz and rapper Nicki Minaj. The collaboration song made its place at number three on the US Billboard Hot 100. The track also served as a lead single for his debut music album, the Dummy Boy.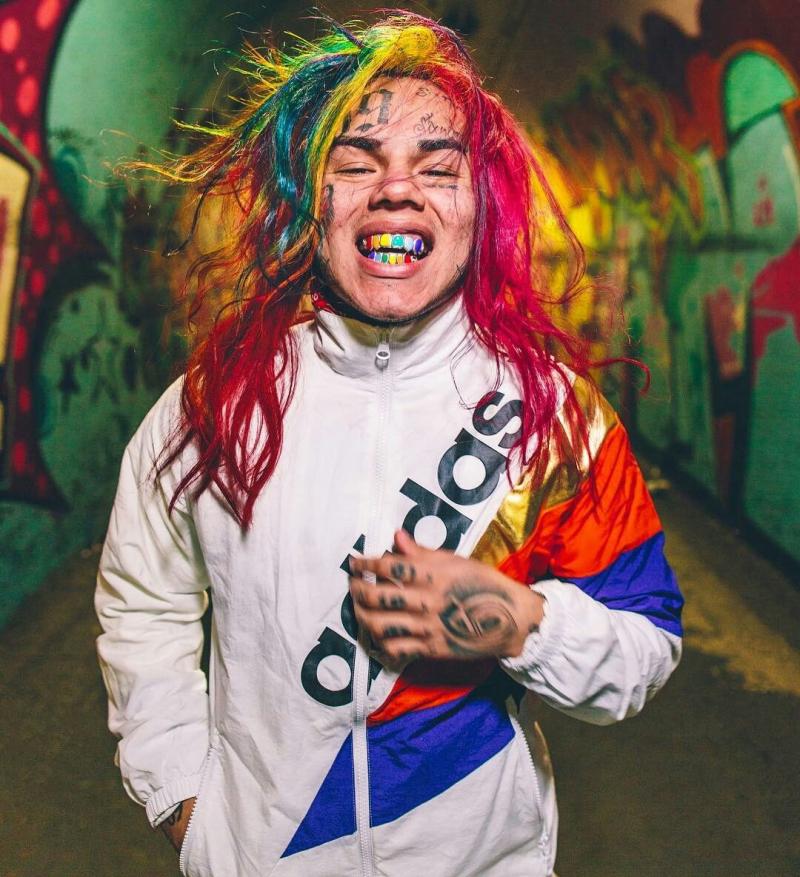 In 2018, the skillful artist embarked on a world tour to promote his music. He called it the 'World Domination Tour' and earned fame through his fabulous performances in different countries. Today, he has become one of the leading rappers from the United States.
About
Born on May 8, 1996, Daniel opened his eyes to a Mexican mother and Puerto Rican father. He was born and raised in Bushwick, Brooklyn. Mother of the rising star belonged to Mexico, Atlixco, and Puebla origins. 6ix9ine was raised a Spanish child and his mother tongue was Spanish. He used to sing songs in the same language during childhood. After rising to stardom, he sung two hit songs 'Mala' and 'Bebe' in Spanish.
The rapper spent his childhood with an older brother named Oscar and parents. His father was shot down when Daniel reached 13 years of age. This was a very upsetting moment for the entire family. His father was the only support for the family.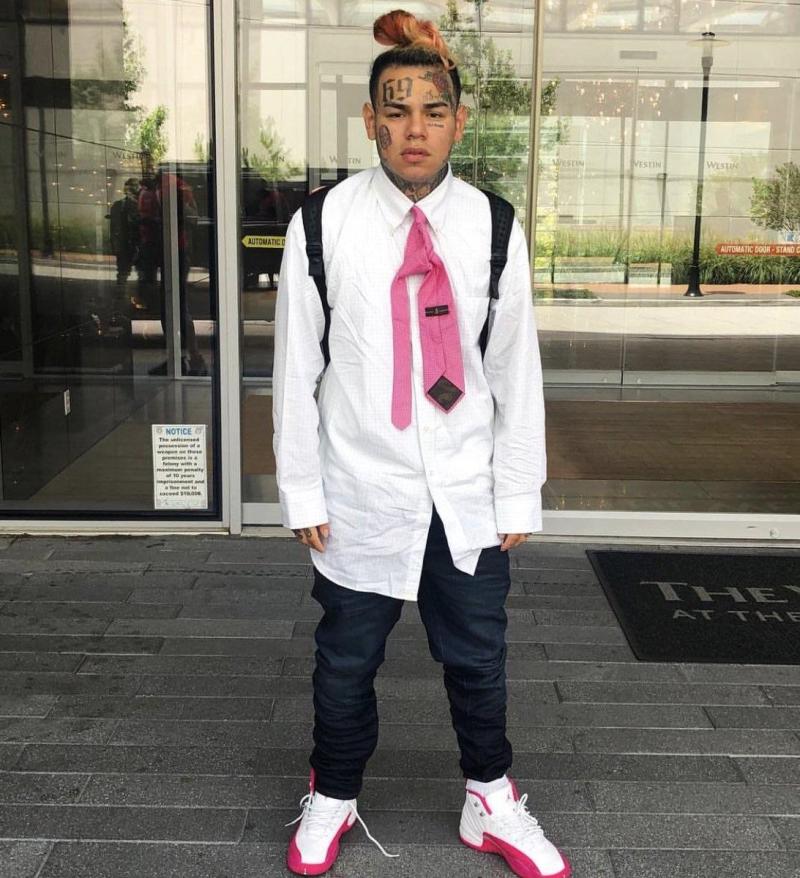 Hernandez, after the unfortunate death of his beloved dad, remained hospitalized for post-traumatic disorder and depression. The guy was extremely disturbed emotionally. He was dropped from his school as a result of his inattentiveness. The guy also suffers from asthma attacks at different times, especially when he is emotionally disturbed.
He quit studying at school and started looking for jobs instead. He wanted to provide for her mother after the dismissal of his dad. So, Daniel began working as a delivery boy for a local grocery store and he also worked as a busboy. He got involved in drug dealing when money made from other nominal jobs was not enough to survive. He used to sell heroin and cannabis in the streets while doing job at local Brooklyn corner-store.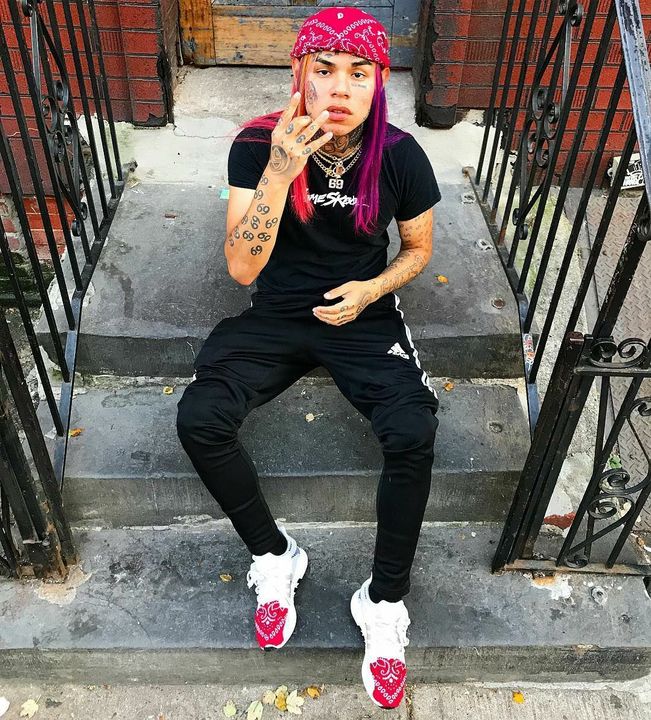 Rap Career
Just like many other rap artists, Hernandez also began his career journey by uploading his songs to YouTube and SoundCloud. He launched songs via the Slovakian label due to the unavailability of an official account. In the beginning, he rolled out some of the most exceptional music numbers including Gummo, Yokai, and Hellsing Station. He was successful in building a good fan base at the beginning of his professional career. Furthermore, he launched more interesting numbers such as Owee, Exodia, Zeta Zero 0.5 and Go Crazy. After the successful release of a handful of songs, he was considered as an established rapper among rap circles.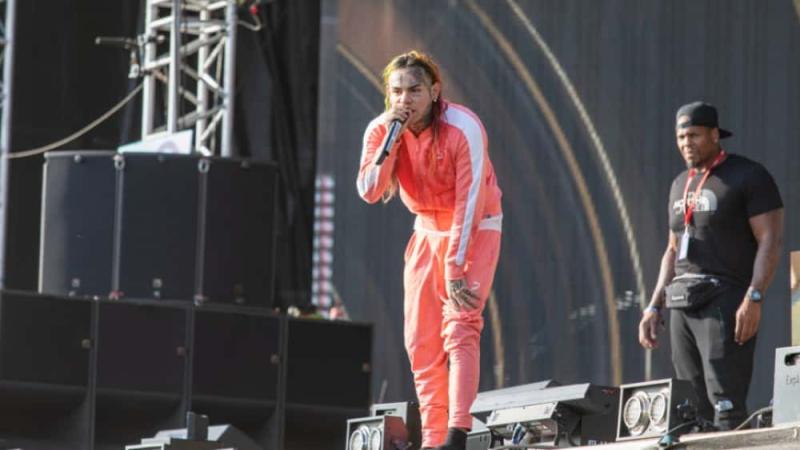 In the initial stage of his music career, Daniel was famous for creating great music videos on low budget. He embarked on a tour to European countries in 2017. This turned out to be a fruitful journey as he was able to build a fan base there as well. The rapper launched his breakout number 'Gummo' on Oct 8, 2017. The song received critical acclaim not just in America, but from all across the globe.
The debut studio album of 6ix9ine came out on Nov 23, 2018. It includes some of the exciting music numbers that you must have not heart from other artists. The album also included guest appearances from famous stars such as Lil Baby, Nicki Minaj, and Kanye West. All songs from the album were well-received by music devotees in the United States. The rapper is focused on working his next music album which is likely to launch soon. However, he hasn't unveiled much information about his upcoming music projects.
Does 6ix9ine have a Girlfriend?
The tattooed guy has been romantically involved with more than a couple of beautiful ladies. He doesn't remain in a relationship for long but keeps changing his girlfriends. According to sources, he has fathered a daughter from one of his relationships with girls. Mother of the little baby is not known at the moment. The rapper doesn't have any wedding or engagement plans in the near future. He prefers working hard on his albums. He wants to become one of the leading rap artists from the United States.
How much is 6ix9ine's Net Worth?
6ix9ine comes from a poor family background. His father was shot down by criminals when the rapper was just thirteen years of age. He worked at small jobs to earn a livelihood for his mother. After working for a couple of years, he started focusing on music. Soon he became one of the most influential rappers of the country. He has released many fantastic numbers and a full-length music album. The rapper owns a total net worth of $5 Million. He likes driving luxurious vehicles and living in a well-furnished home.