Biography
Who is Bryana Salaz?
Bryana Salaz who was born on August 25, 1997 is an American singer and television actress. She gained fame after participating in the singing reality competition The Voice, where she competed in Gwen Stefani's team. As an actress, Bryana is best known for portraying Kaylie Konrad in the Netflix comedy series Team Kaylie.
Who are Bryana Salaz's parents?
The star was born in Orlando, Florida. Her father, Edward, is a colonel in the US army, so she and her family never stayed long in one place. Bryana prefers to keep her mother out of the spotlight; therefore her name is not available. But we know that the singer's mom started her music career, when she signed little Bryana up for a military music competition.
Music career
Growing up, Bryana was passionate about soccer and never considered a music career. After her mother convinced the future star to participate in a music competition in Hawaii, Bryana found out that she loved singing and being on stage. She got her big break, when she was cast in the seventh season of reality singing competition The Voice, where she chose rap artist Gwen Stefani as her coach. Even though she was eventually eliminated, the experience taught her a lot, and the recognition Bryana gained opened a lot of doors for her. In the summer of 2015, Bryana briefly joined an all-girl music group called Sweet Suspense, but left it a few months later to pursue her television career. Besides landing the main role in the sitcom Team Kaylie, she also appeared as a recurring character in the Netflix action-adventure comedy Malibu Rescue.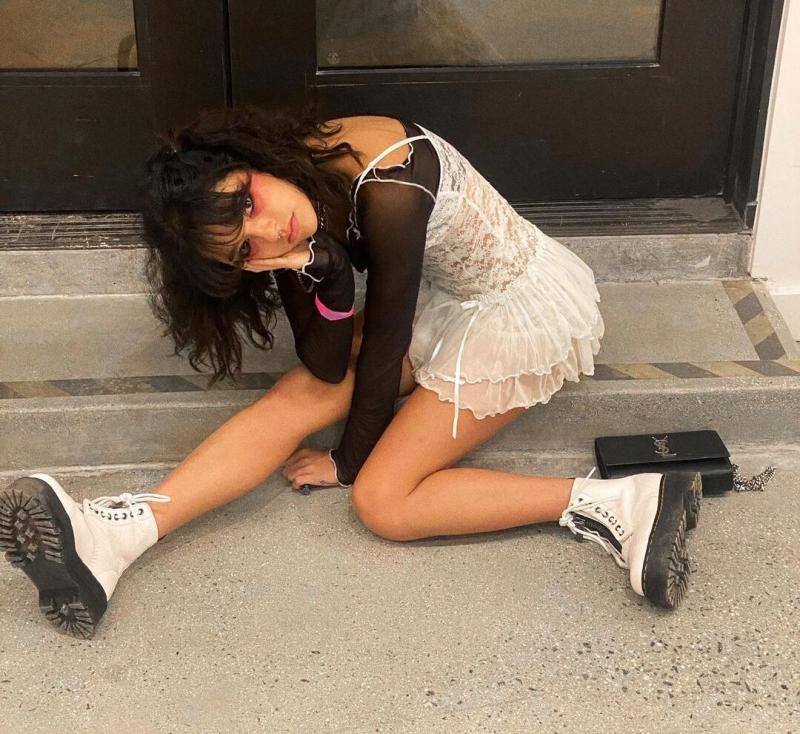 Is Bryana Salaz in a relationship?
In February 2020, the singer came out as a lesbian. She previously dated American rap artist Lauren Sanderson. Her song "Frustrated" is dedicated to Bryana.
How much is Bryana Salaz's net worth?
Bryana Salaz's net worth is approximately estimated at around 0.5 - 1 million dollars.