Biography
Who's Sockie Norris?
Sockie Norris is an Internet celebrity, skateboarder, and surfer. She was born in 2007 in Newcastle, Australia. Her birthday is on February 13th. Sockie is mostly known for being featured on several YouTube channels run by her parents. She also has a large following on Instagram.
Who are Sockie Norris's parents?
Sockie's parents Brooke and Justin Norris are online personalities and former professional swimmers. Her father specialized in butterfly and medley swimming styles. He took part in the 2000 Summer Olympics in Sydney and became the third-place finisher. The star's siblings are Naz, Biggy, Disco, Sabre, and Charm Norris. Her nationality is Australian, and her ethnicity is Caucasian.
Before fame
Sockie grew up in a sports family. Apart from her parents, her sister Sabre is also passionate about sporting activities. Sockie enjoys surfing and skateboarding.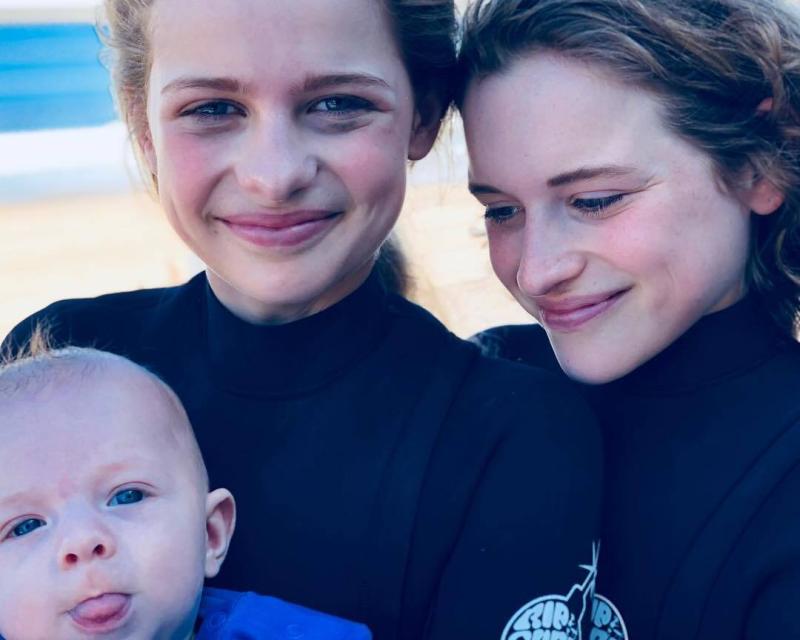 YouTube career
In 2014, her parents launched a YouTube project called The Norris Nuts. It's mainly focused on family vlogging and challenges. As of August 2022, it has over 6 million followers. One of the popular videos is where Sockie's brother Biggy pranks her on her 14th birthday.
Their second channel Norris Nuts Do Stuff combines challenges, reactions, vlogs, tutorials, and more. It gained 2.6 million subscribers. In 2016, the family created Norris Nuts Cooking, where they share various recipes. Sockie is the one that loves cooking a lot. Her hero is Gordon Ramsay, a famous chef.
Their fourth project is Norris Nuts Gaming. They upload Roblox, Minecraft, Among Us, and Fortnite content. The family's fifth channel is NN Play Town is focused on imaginary games.
In 2020, they launched the Norris Nuts Clips project, where they post the best moments from their first channel. They collaborated with Mia Fizz and The Fizz Sisters.
How much is Sockie Norris's net worth?
Her net worth is roughly estimated at around $1.5 million as of 2022.