Biography
Emmanuel Gazmey Santiago, commonly known by his professional name Anuel AA, is a fabulous singer and rapper from Puerto Rico. H is considered to be the founder of Latin Trap program. He has given so many spectacular music numbers to fans, not just within Puerto Rico but across the globe. The cool guy started to take interest in music during his early childhood. He used to follow some of the most popular singers of that time.
He opened his eyes in a family that was already associated with the music industry. This was the reason why he paid great attention to songs at an early age. Although he has launched more than a few hit numbers, yet his song 'Esclava' and 'Sola' helped him gain a massive attention from music enthusiasts. The first song introduced the Puerto Rican singer to the world and the latter ballooned his fame across the globe.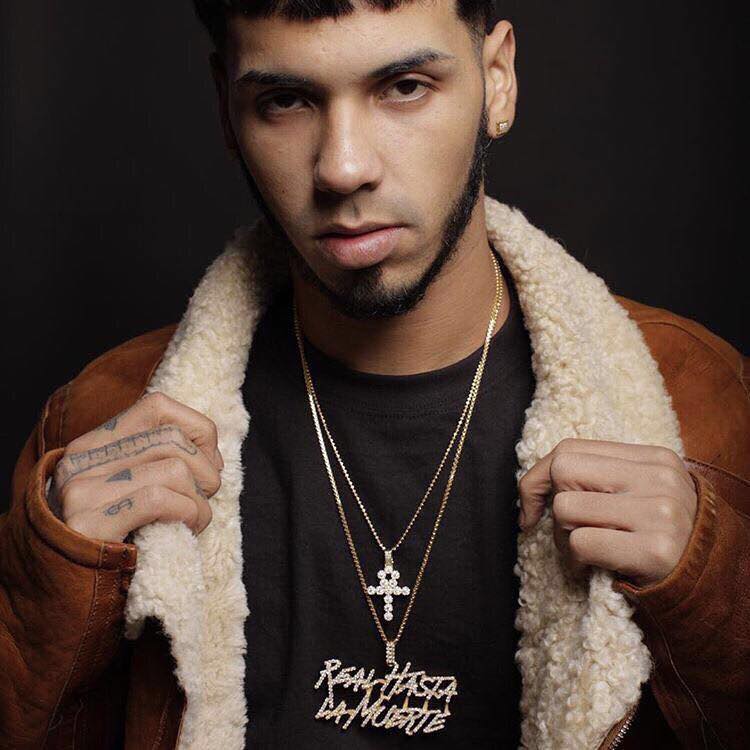 Anuel has been blessed to work with many renowned celebrities such as Jory Boy and Ozuna. He had to face adverse circumstances at some point in life, especially when he was presented in front of low for the unlawful possession of gun. He got arrested, and had to face those imprisonment charges. Fans of the young rapper began a movement called #FreeAnuel to expedite the process of his bail.
During custody, Emmanuel managed to work further on his music and released singles. After he was released from police detention, he made a splash by launching a full-fledged album titled 'Real Hasta La Muerte'. The album was successful enough to make its place in Billboard Top Latin Music Albums just within twenty four hours of official launch. The rapper has self-titled channel on YouTube, where fans can listen to his songs.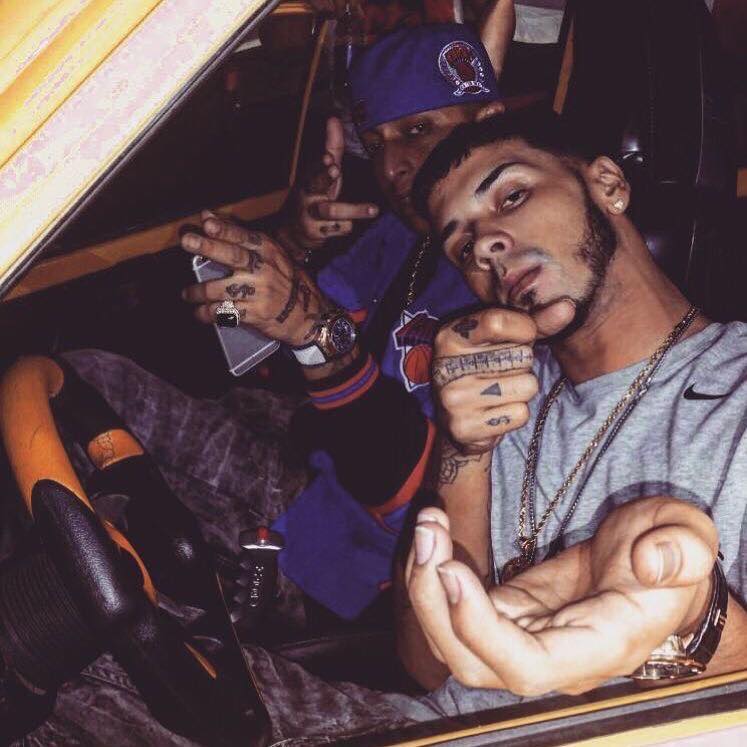 Who are Anuel AA's Parents?
Aneul's father, Jose Gazmey, was Sony Music's vice president in Puerto Rico. Seeing his father involved so much in music, the young rapper also started to take deep interest. He was born on Nov 27, 1992 to Nilda Santiago (mother) and Jose Gazmey (father). Anuel was privileged to get a singing opportunity because his father was the vice president of Sony Music's A&R department. The rapper had very supportive parents, and got everything that he needed to accomplish his career in the music industry.
Santiago went to a catholic school known as Colegio Mari Auxiliadora, in Carolina. He used to be a nice student, and had no participation in gangs at that time. He was a big fan of famous singers and showed great interest in becoming a singer. He signed a contract deal with 'Maybach Music Group', founded by Rick Ross (an American rapper).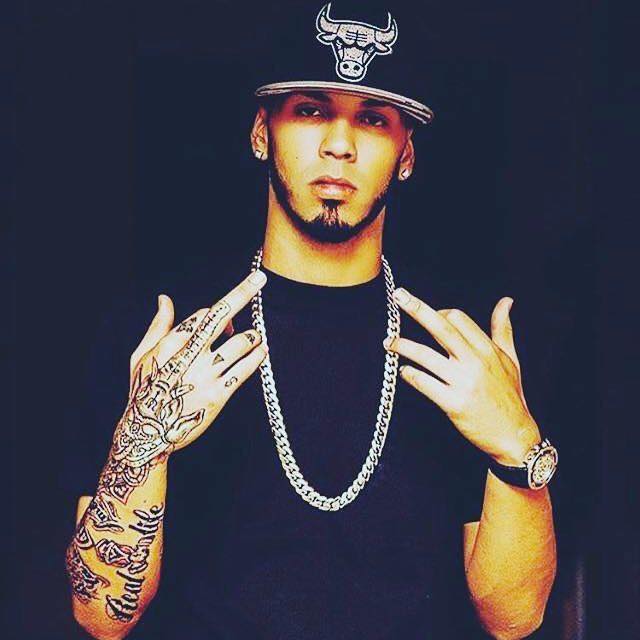 Rap Career
In 2011, Anuel was pretty excited to launch his debut song titled 'Demonia'. He got the opportunity to collaborate with big guns of the industry including, De La Ghetto, Jory Boy, Arcangel, Magazeen, and Ozuna. All co-workers and collaborators appreciated Anuel's singing abilities.
Annual started to become the point of attraction after the release of his all-time hit song 'Esclava'. Prominent names that appeared in his music video were Anonimus, Bryant Myers, and Almighty. Another well-received song from the rapper was 'Sola', which got an enormous attention from music lovers in Puerto Rico. Celebs such as Wisin, Zion, Daddy Yankee, Farruko, and Lennox also worked with the Puerto Rican rapper, Anuel.
All music numbers and albums of the rising rapper target social issues like violence, drugs, street life, and sex. After getting released from custody on July 17, 2018, the rapper made a splash by launching his full-length album under the title 'Real Hasta la Muerte'. Twelve exciting songs were included in this, which helped the album reach top position on the Billboard Top Latin Music Album. It was a massive achievement for the young rapper to see his album outclassing all other music records in less than twenty four hours.
In August 2018, Anuel released his song 'Bebe' in collaboration with the famous rapper from New York, 6ix9ine. The next year in 2019, the rising star embarked on a 14-city tour called Real Hasta la Muerte. In Sep 2019, the Puerto Rican rapper got chance to work with Meek Mill for creating NBA 2K20 soundtrack. Everyone who heart the composition really liked their efforts.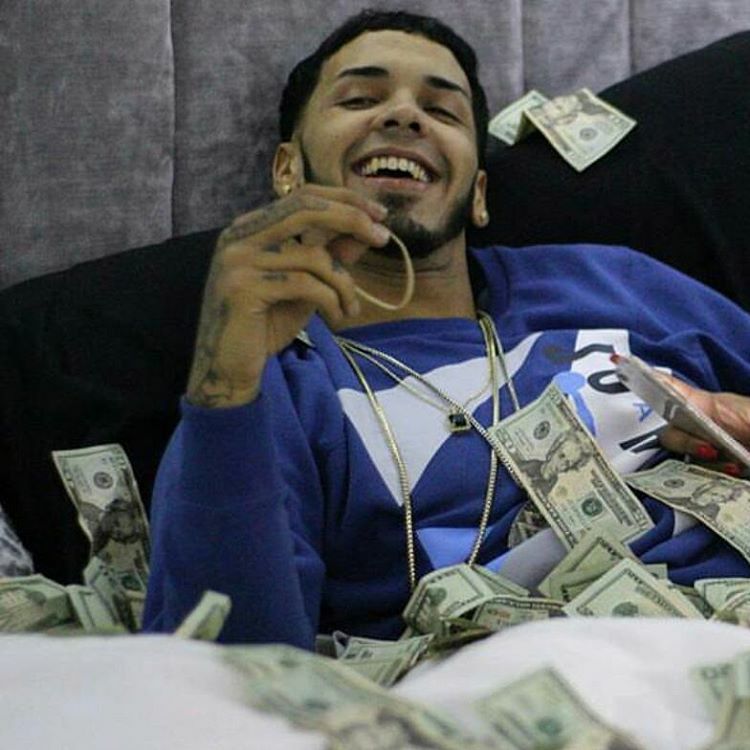 Is Anuel AA Dating Somebody?
Just like few other rappers, Anuel is shy to talk about his personal affairs and love relationship. His dating history is not known yet, however, it's confirmed that he is father of a cute son. He wasn't allowed to visit his little one during imprisonment. However, he was given the permission to talk to his son over the telephone. He also saw pictures of his little young boy through the internet. No further information could be attained regarding his girlfriends.
Many people think that Anuel is living life as a single, but sources have said he might be in a relationship with girls in the background. However, Anuel has not disclosed anything similar as yet. Authentic sources have said that the rapper had very close relationship with the Colombian singer named 'Karol G'.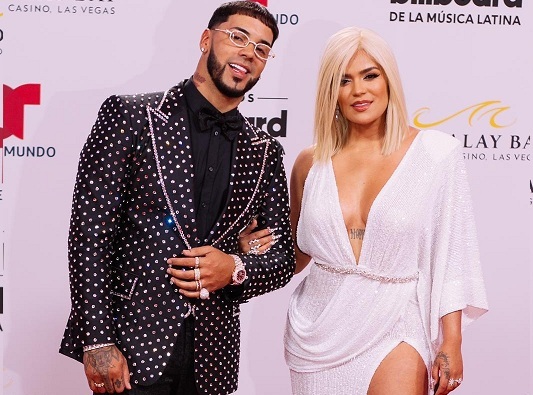 How much is Anuel AA's Net Worth?
Being son of Sony Music's vice president in Puerto Rico, Emmanuel never had to face financial constraints in achieving his goals. He always receive complete support from his father and mother. He was brought up in a very lavish lifestyle, and didn't know how it feels to have tough time earning money. Luckily, he made his way to the music industry and blessed to launch back to back hits. He has earned a lot of money through his rap career. According to latest information sources, Anuel has an approximate net worth of $2 million.
He has future plans to launch more albums in collaboration with famous rap stars. He also plans frequent music tours, through which he makes a hefty amount of money. The guy has a well-furnished home and drives luxurious car.