Biography
Post Malone, originally Austin Richard Post, is an American songwriter, rapper, singer, and record producer. He became popular due to his wide range of musical hits. The guy caters to most of the exciting music genres including, trap, rock, pop, and hip hop. He has gained acclaim from around the world after launching his smashing hit numbers. The guy is well-known for his laconic vocal style and introspective songwriting. He is one of the best singers from the American music industry.
Malone first came to limelight in 2015 after the official launch of his debut track 'White Iverson', which successfully slipped into top twenty on the Billboard Hot 100. After seeing his great acceptance, many record labels approached the talented singer to sing a deal. After discussion with several renowned record labels, Post ended up signing a contract deal with 'Republic Records'.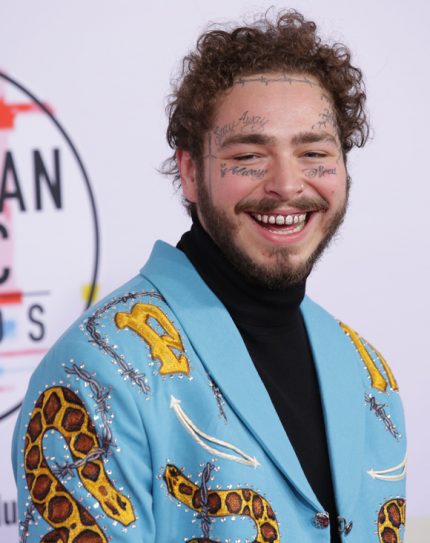 In 2016, he launched his debut album titled 'Stoney', which made its place on number four on Billboard 200. Post became extremely happy when his debut album received triple platinum certification. The tattooed singer released his 2nd studio album under the title 'Beerbongs and Bentleys' in 2018. This collection of songs privileged to appear on number one position on the US Billboard 200.
Post's second album broke many other streaming records and made a special place in the music world. Songs in this music album received critical acclaim. It contained chart-topping numbers including, 'Better Now', 'Psycho', and 'Rockstar'. It also received nomination for the 'Album of the Year' at the 61st memorable event of Annual Grammy Awards. The guy had collaborated with big names of the music industry and built awesome work relations with them.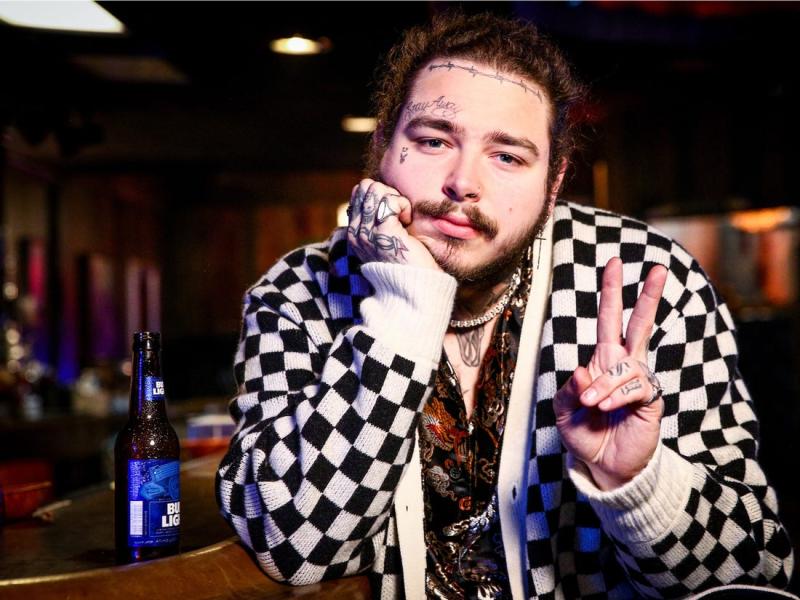 About
Malone was born on July 4, 1995 in Syracuse, New York. Although he was born in NY, yet grew up in Grapevine, Texas. No information is available regarding his biological mother. His father, Rich Post, raised the young guy with stepmother 'Jodie'. Post's father used to be a famous disc jockey during his teenage. He was the one who introduced his son to different music genres. His father provided him with all the basics of music. The young took the knowledge shared by his dad very seriously and started to think about becoming a musician in the future. Initially, he was introduced to rock, country, and hip hop genres of music.
The young boy was just 9-year old when his entire family switched to Grapevine, Texas. Soon after moving to new place, his father became concessions' manager for Dallas Cowboys. Post started to play his favorite musical tool, guitar. In 2010, he appeared for the audition to become a part of Crown the Empire band. Unfortunately, Malone's guitar strings broke right when he was playing live in the audition. This unfortunate incident caused him to get rejected from the audition. In an interview, he declared the video game 'Guitar Hero' his inspiration to become guitarist.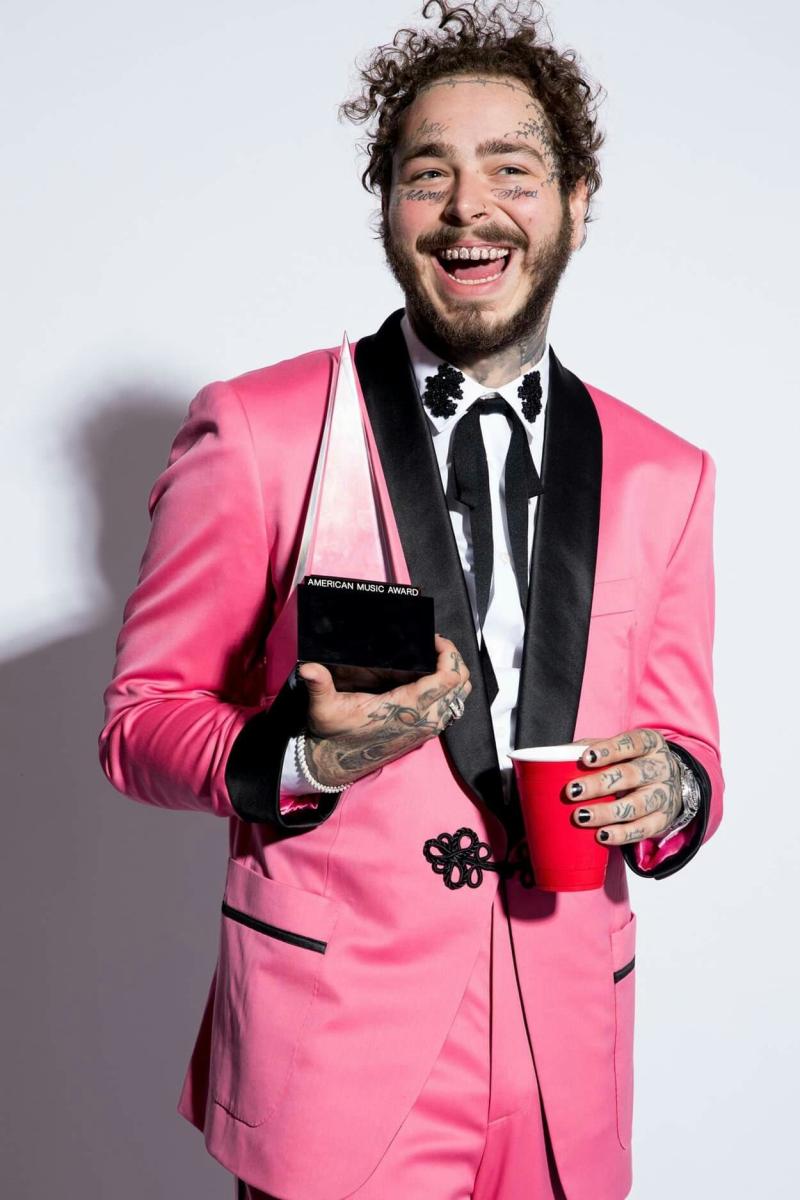 He always had a great interest in Emo music, that's why he made appearance as DJ at Emo Nite in LA in June 2017. Post played 'My Chemical Romance' there while people were celebrating the event. His abilities to play music made people fall in love with him as DJ. In another media talk, Malone revealed that his first-ever interaction with music was when he became part of Heavy Metal band.
Hip-hop Career
After reaching Los Angeles, Probst, Post Malone, and a few more artists created the group 'BLCKVRD'. All group members joined hands together to create some of the most fabulous music hits. They started playing music together through thick and thin. Soon after joining the group, post wrote his song titled 'White Iverson' and launched this in August 2015. After seeing a mammoth appreciation for his self-written song, he decided to work on its video. On July 19, 2015, Malone successfully released the official music video of his number 'White Iverson'. It garnered over 1 million views on the internet in just one month after the official launch. This was the first song that helped American rapper to become a renowned personality in music world.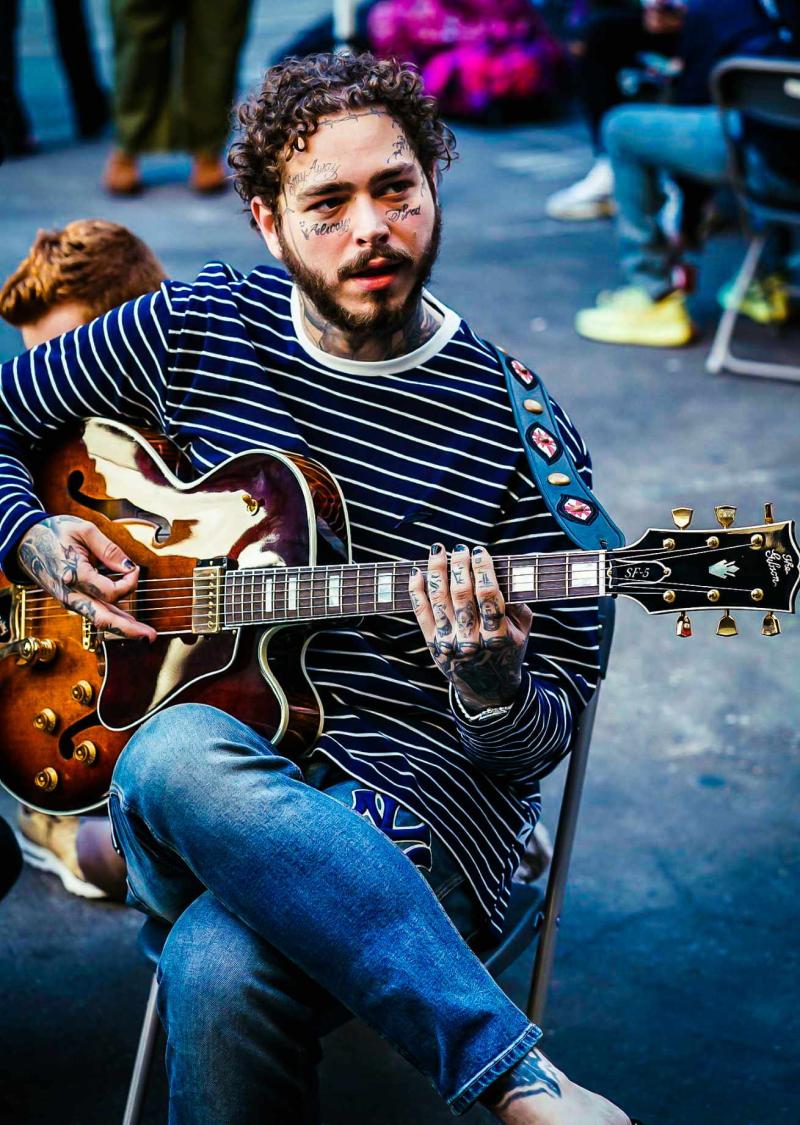 He performed at the 18th birthday party of Kylie Jenner in August 2015. Malone was very lucky to perform as he met the great star 'Kanye West', who was literally impressed by the talent Post shared there. West requested the rising star to join him for his track 'Fade', which was a great hit from album 'The Life of Pablo'. After his fruitful experience with Kanye, he received collaboration requests from other renowned stars such as Young Thug and 50 Cent.
The talented rapper from the United States also got a chance to collaborate with the famous Canadian pop star, Justin Bieber. He was assigned to perform the opening act in Purpose World Tour of Justin Bieber. He had a very positive experience working with the pop sensation. Malone released his new single 'Go Flex' on April 20, 2016. Later in May 2016, the guy launched his full-length exciting mixtape under the title 'August 26'. On February 20, 2018, the talented rapper previewed his new track 'Psycho' with Ty Dolla Sign. The song proved to be very positive as it reached at number two and later sneaked at number 1 spot on the US Billboard Hot 100. Post's 2nd music album titled 'Beersbongs and Bentleys' was launched in April 2018.
Does post Malone Have a Wife?
Malone is a handsome man, having huge female fan following. He has been dating the female rapper Ashlen Diaz once in his previous life. Both of them had a very loving time together. They have been spotted together at different events and places. Dozens of pictures depicting their close relationship are available on their Instagram accounts. The first met each other when Malone wanted to book her for a music show. Afterwards, they started dating each other. Soon it turned into a long-term relationship. None of them have openly spoken about their bonding. Post is still not married. We can't say anything for sure about the future of couple's love.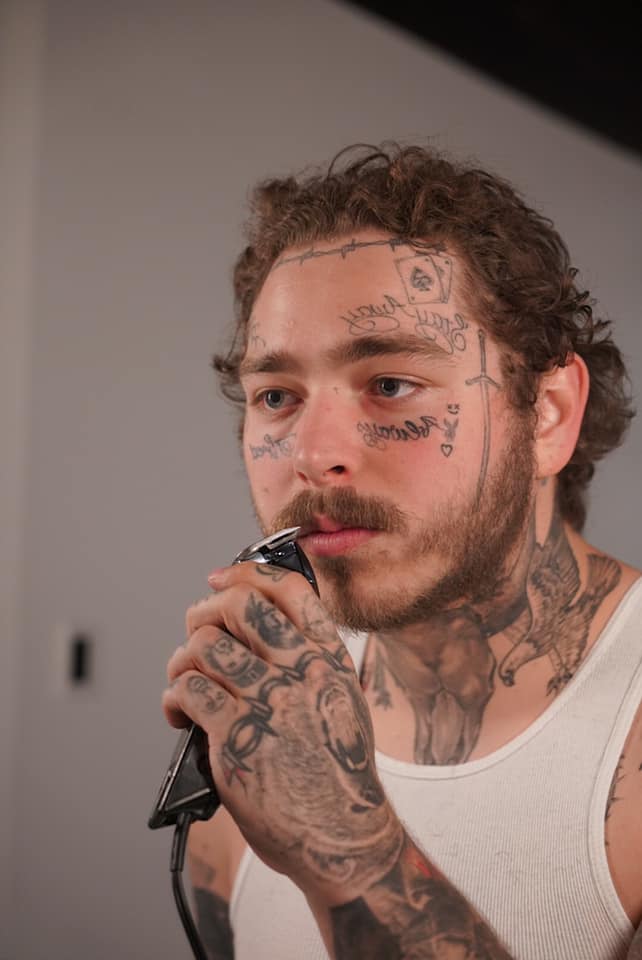 What is Post Malone's Net Worth?
Post Malone is a rich artist, and he owns a luxurious house and car. He currently lives in Los Angeles. Sources have confirmed that he possesses a wonderful home worth $3 million. It is situated in Northern Utah. The home address is kept secret for security and privacy concerns. According to recent figures collected in 2019, Post owns an enormous net worth of $14 million.