Biography
Jeffery Lamar Williams, an American singer, rapper, record producer, and songwriter, was born on 16th August 1991. He is professionally known as Young Thug. He came into notice because of his eccentric vocals and fashion style in collaborative music records with rappers Birdman, Gucci Mane, and Rich Homie Quan.
At the beginning of 2011, Young Thug released a series of independent mixtapes starting with "I Came from Nothing." He signed a contract with Gucci Mane's 1017 Records at the start of 2013 and released his label debut mixtape "1017 Thug" at the end of the same year. The mixtape was critically acclaimed.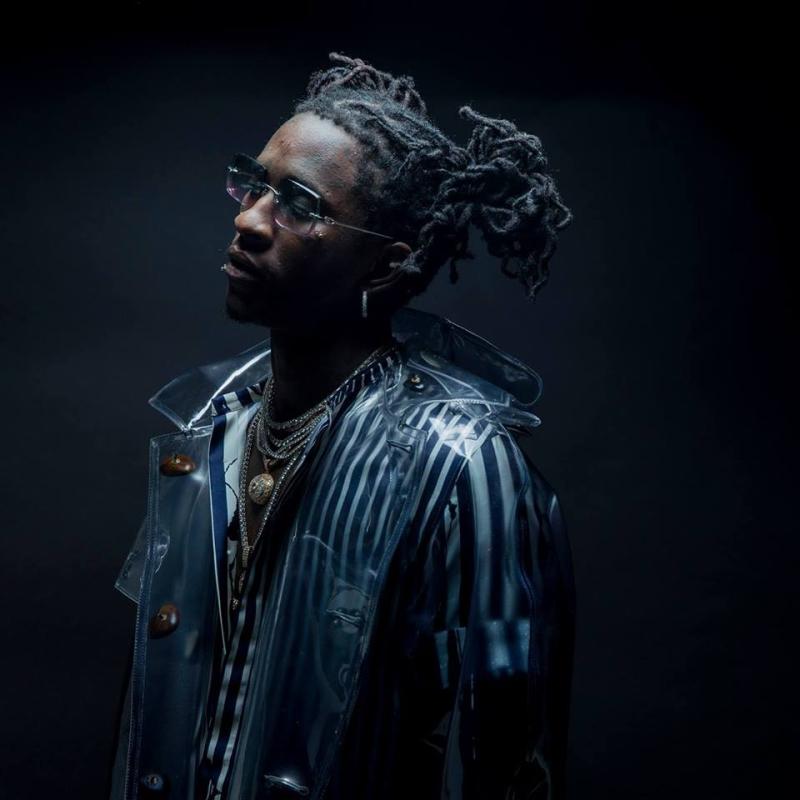 Thug appeared in several single records like Rich Gang's "Lifestyle" and T.I.'s "About the Money", but his mainstream recognition came with the single records like "Danny Glover" and "Stoner" in the year 2014. In the same year, he signed a deal with Lyor Cohen's 300 Entertainment and collaborated on the mixtape "Rich Gang: Tha Tour Pt. 1." Thug released "Slime Season series" and "Barter 6 in 2015 then in 2016, he further released commercial mixtapes like "Slime Season 3", Jeffery, and "I'm Up."
Thug released a compilation album "Slime Language" having the artists he had signed to his label YSL Records in the year 2018. His most prominent and successful collaboration came in 2017 when he was featured on the Camila Cabello's hit song "Havana." In January 2018, the song became Thug's first number-one single by hitting number one on the Billboard Hot 100. At 61st Annual Grammy Award ceremony, Young Thug had the honor of receiving 'Song of the Year' Grammy Award for his songwriting contributions to "This Is America" along with Donald Glover and Ludwig Goransson.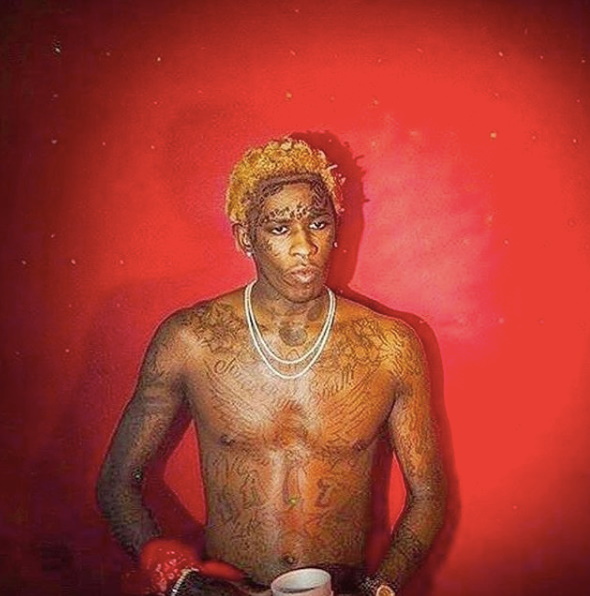 About
Jeffery Lamar Williams was eleven siblings in total. He was the tenth child of his parents and was born in Sylvan Hills, a neighborhood in Atlanta (Zone 3). He spent his growing years in the Jonesboro South projects. This neighborhood produced many rappers including 2 Chainz, Waka Flocka Flame, and PeeWee Longway. PeeWee also happens to be Thug's childhood friend who lived four doors down. Once in an interview Thug revealed that he got expelled in the 6th grade because he broke the arm of a teacher. It resulted in sending him to juvenile prison for 4 years.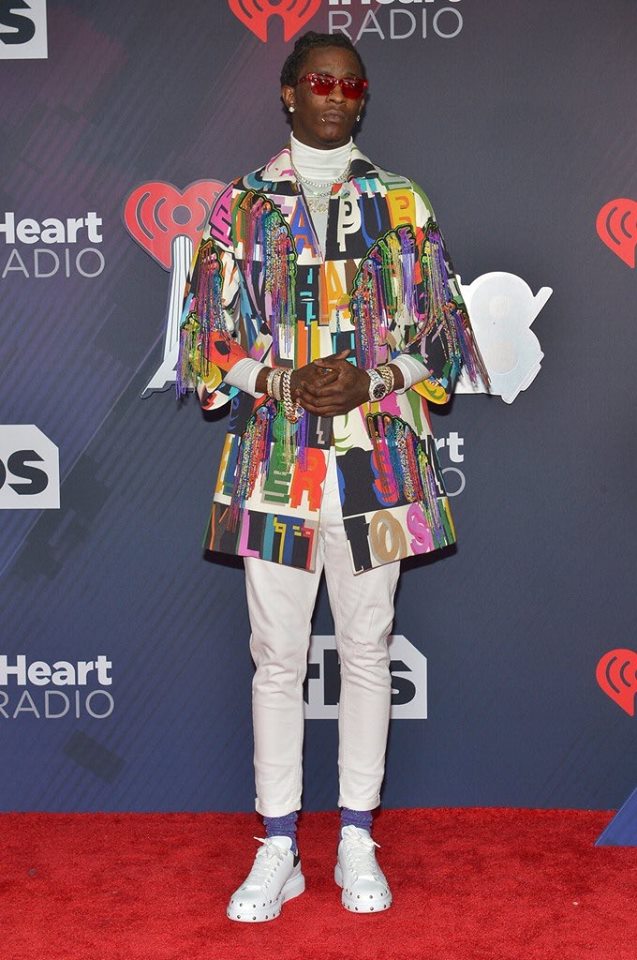 Rap career
Calvin Klein's Fall 2016 fashion campaign featured Young Thug, and Frank Ocean along with others. He officially announced the release of his upcoming mixtape "Jeffery" on 9th July 2016. During the release week of "Jeffery" mixtape, Thug announced changing his name to Jeffery for one week on 16th August 2016.
He announced the opening of his record label titled 'YSL records' in November 2016. He lent his vocals on two of Drake's songs named as "Ice Melts" and "Sacrifices." In March 2017, he was featured along with Pharrell Williams and Ariana Grande in Calvin Harris song "Heatstroke." He was featured along with Rich the Kid and Justin Bieber in Diplo song "Bankroll" in May 2017.
The announcement of Young Thug's commercial mixtape "Beautiful Thugger Girls", originally titled E.B.B.T.G., was made in April 2017. Drake was the executive producer of this project and it got released on 16th June 2017. During August, Camila Cabello's song "Havana" featuring Young Thug came out and peaked at number one spot on the Billboard Hot 100. This was also Thug's first number one hit.
In September 2017, "Young Martha", a joint EP with DJ Carnage was released. A collaborative mixtape "Super Slimey" with Future was released by Thug in October 2017. This mixtape had the guest vocals of rapper "Offset' and individual tracks of both artists as well as the combined tracks.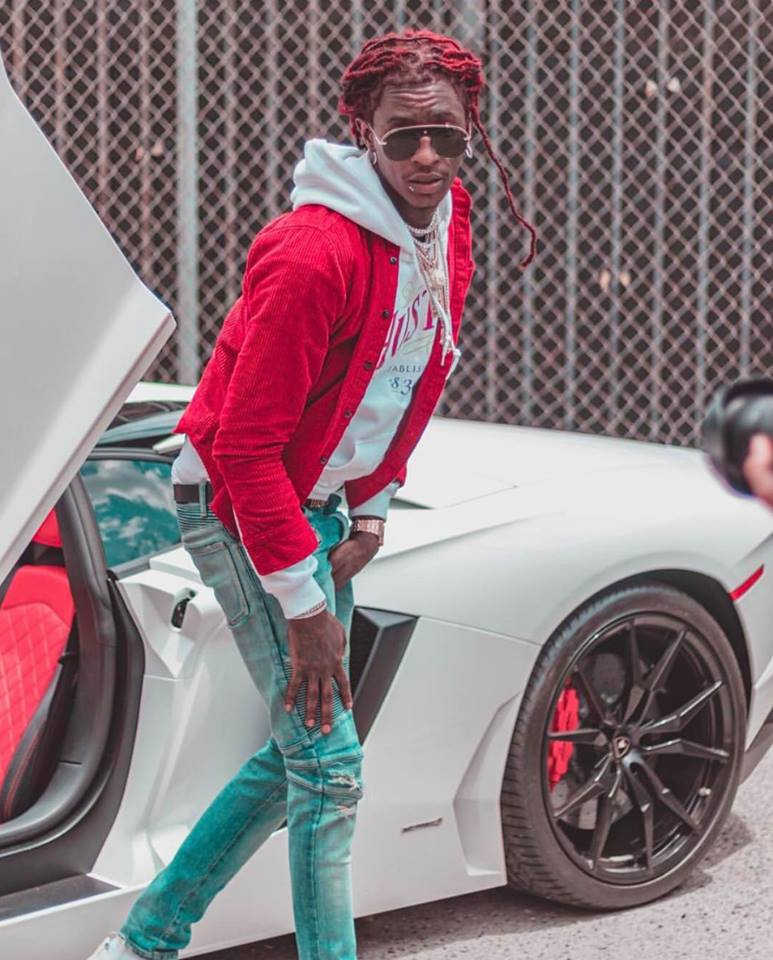 The song "Ride for Me" is a collaborative effort of Young Thug, 24hrs, Falcons, and A- Trak. The song came out in 2018 via A- Trak's record label called "Fool's Gold." In April 2018, Thug released the EP titled "Hear No Evil." Childish Gambino's song "This Is America" was co-written by Thug. On 19th May 2018, the song debuted at number one on the Billboard Hot 100 chart. Thug also lent his vocals for the background of this song. His compilation album "Slime Language" came out in August 2018.
Thug collaborated with Travis Scott and J.Cole for the song titled "The London." The song along with the announcement of Thug's forthcoming debut album "Gold Mouf Dog" came out in May 2019. He announced the renaming of the album to "So Much Fun" on 19th July 2019. Album release date and cover art were announced by Thug on 10th August 2019. The album came out on Thug's birthday on 16th August 2019.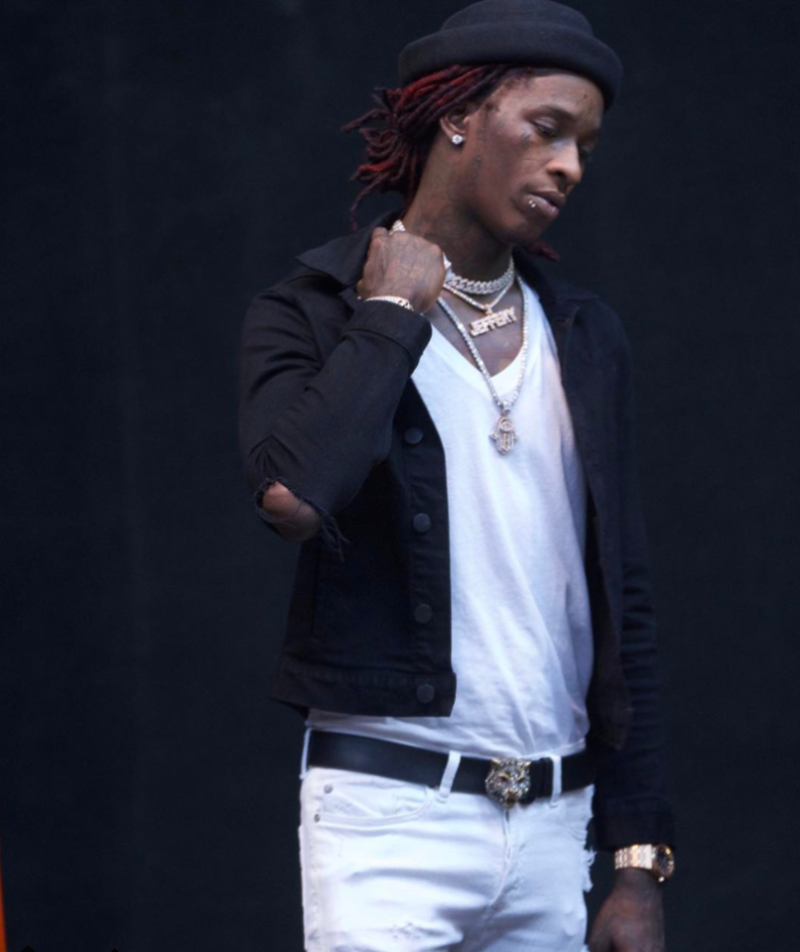 Personal life
Young Thug is the father of six children by four women. He has three daughters and three sons. When he was only 17 or 14 years of age, his first child came into the world. He got engaged to Jerrika Karlae in April 2015. Jerrika has a business of swimsuit line and her mother manages Young Dolph.
In September 2016, post the release of mixtape "Jeffery" Thug bought his very first home. The grand home is located in Buckhead, Atlanta. It covers more than 11,000 square feet and has a full bar, 6 bedrooms, 11 bathrooms, a 4 car garage, and a theater room.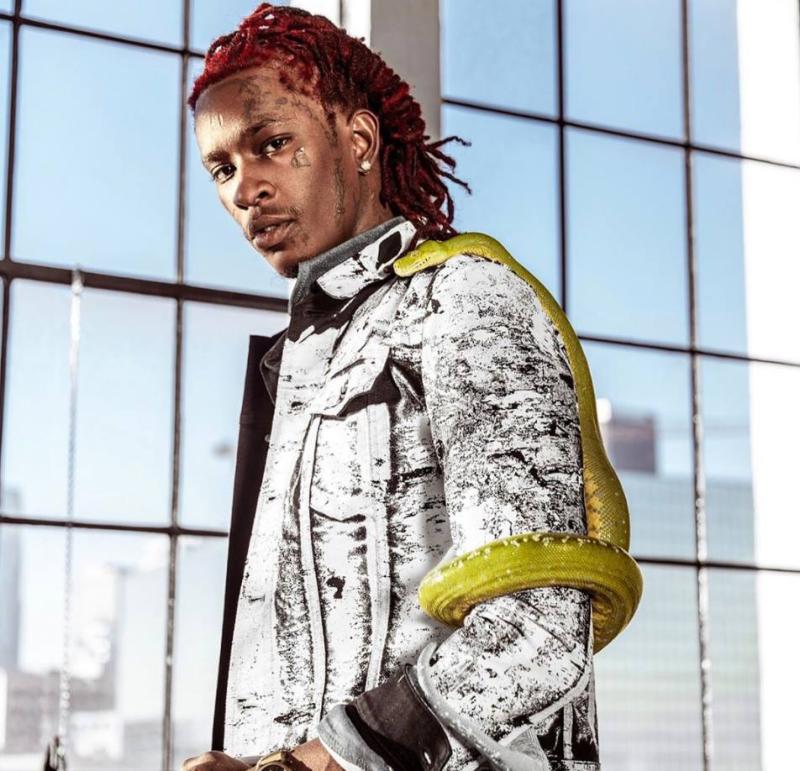 Legal issues
Throughout the career Thug has faced many controversies regarding violation of the law. The horrible incident of firing at Lil Wayne tour bus by the Bloods street-gang took place on April 2015. The bus driver decided to sue Young Thug along with Cash Money Records, Young Money Records, and Birdman. In January 2017, Thug faced another lawsuit because he didn't show up at a concert in Sahlen Stadium even after signing a contract worth $55,000.
Thug was arrested in Brookhaven, Georgia on 24th September 2017. He had charges of firearm possession and various drug possession. On 27th September 2017, he was released on bond. Thug was again charged on 7th September 2018 for possessing and intent to distribute hydrocodone, marijuana, and meth. His other charges include possession of Alprazolam, codeine (2 counts), and amphetamine.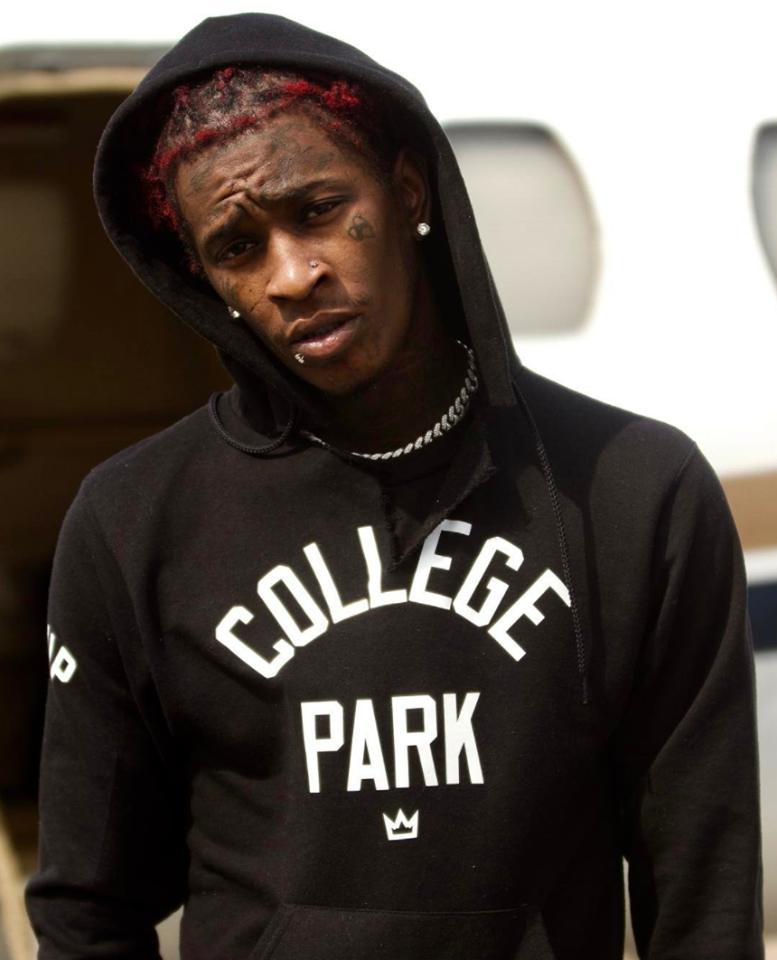 Net worth
At present Young Thug is one of the most significant and dominant rappers of our time. His estimated net worth at the age of 26 is approximately $3 million.