Biography
Hannah Stocking is the hot American model, famous for her splendid appearance. She has gained massive attention as an internet celebrity in the last few years. The girl has distinct modeling skills. She's winning the hearts of youngsters from all around the world. Stocking has a huge fan following not just in the United States, but in other prominent regions too. Her official YouTube channel has more than six million subscribers. She hosts a famous YouTube Music talk show titled 'Mindie', which has been produced by an American entertainment company 'Shots Studio'.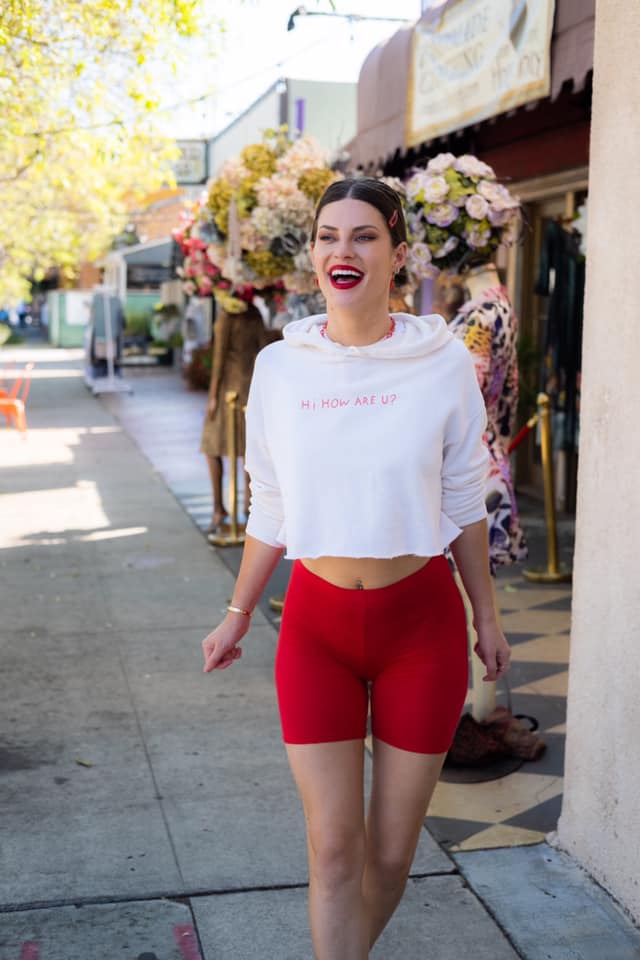 Stocking started to attract fans due to her seductive figure and glamorous appearance when she started her career as an internet celebrity. The girl has been featured in more than a few fashion websites and magazines. Trendy people began to know about Hannah after she appeared on covers of famous magazines. The girl wanted to conquer the fashion world with her exclusive identity. She created accounts on social media platforms with an intention to extend her visibility across the style world. She started her internet endeavor by creating a short video on vine application. She joined hands with other popular vine stars such as King Bach, Melvin Gregg, and Alx James in order to spread her personality.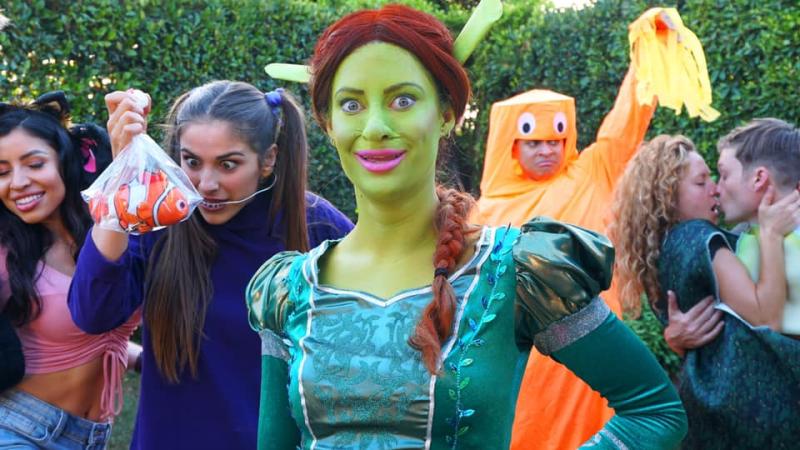 After enjoying a successful time on vine, she moved on to other platforms such as Instagram, YouTube, Twitter, and Facebook. Hannah has made an exclusive place in the fashion world by proving herself as a leading model. The beauty has become overwhelmingly popular on the internet as well. She has millions of subscribers across all social media platforms. Hannah has shown consent to work as an actress if suitable opportunities are provided by directors and producers.
Who are Hannah Stocking's Mother and Father?
Hannah Stocking was born to Jon Stocking (father) and Holly Stocking (mother) on Feb 4, 1992. She has confirmed her ancestry from Hungarian, American, and Greek origins. In one of the interviews, she revealed that her former surname was 'Siagkris'. However, all of the family members are now named after Stocking as their official family name.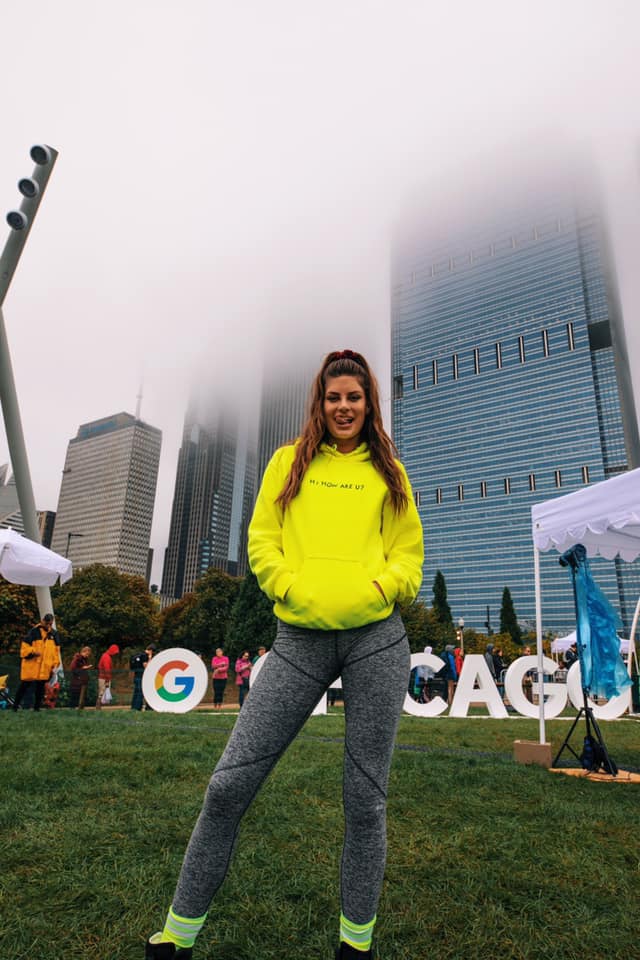 The beautiful model went to Ashland High School located in Ashland, Oregon. After completing her education from school, she switched back to California and attended the Dominican University of CA. She studied subjects related to chemistry and biology. Hannah used to be a very active girl during her educational era. She played different games with volleyball on top of all.
Career
Stocking began her social media endeavor by posting self-made videos on a popular video-sharing app 'Vine'. Her first ever video was titled 'How Girls React to Boys VS. How Boys Respond to Girls'. The video was posted on the video application on Aug 1, 2013. The girl also appeared in another video titled 'She is Out of Mind', where she shared the screen with Vale Genta and Lele Pons. The stunning beauty portrayed a prominent character of Anna in 'Boo 2! A Madea Halloween'.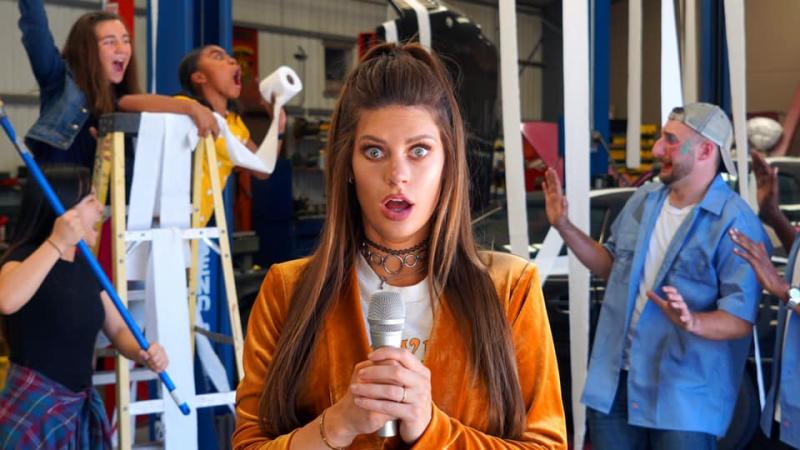 After a couple of online appearances, she started to get continuous work opportunities from different agencies. Stocking worked with E! News during the coverage of Grammy Awards in 2017. The same year she got featured with Lele Pons at Vidxb Convention in Dubai. She expressed her views about getting famous through digital media. She has attended all major fashion events taking place in different countries and cities.
She partnered with ATTN in February 2018. This is a media company creating content to cover different societal topics. Stocking created many wonderful science-fiction videos, which were later posted to her YouTube channel. She has also received video sponsorships from giant companies like FIFA and Google. The supermodel made and starred in the lyric video for Justin Bieber, Poo Bear, and Jay Electronica's track 'Hard to Face Reality'.
Pons also made an exclusive guest appearance in this particular video. The girl loves the modeling world and has long-term plans to work more in the fashion industry. She also has great enthusiasm for creating science and educational videos for her fans. According to some sources, she is likely to make her debut on the television and cinema screens.
Are Hannah Stocking and Twan Dating?
In 2016, the supermodel began dating the prominent social media star named 'Twan Kuyper'. They have been enjoying a kind of off and on relationship since the beginning. The duo had conflicts in 2017 and later it turned out that they were okay with each other. Stocking keeps sharing photographs of the handsome guy on her Instagram account. She posted a photograph of both in January 2019, where the pair can be seen enjoying together.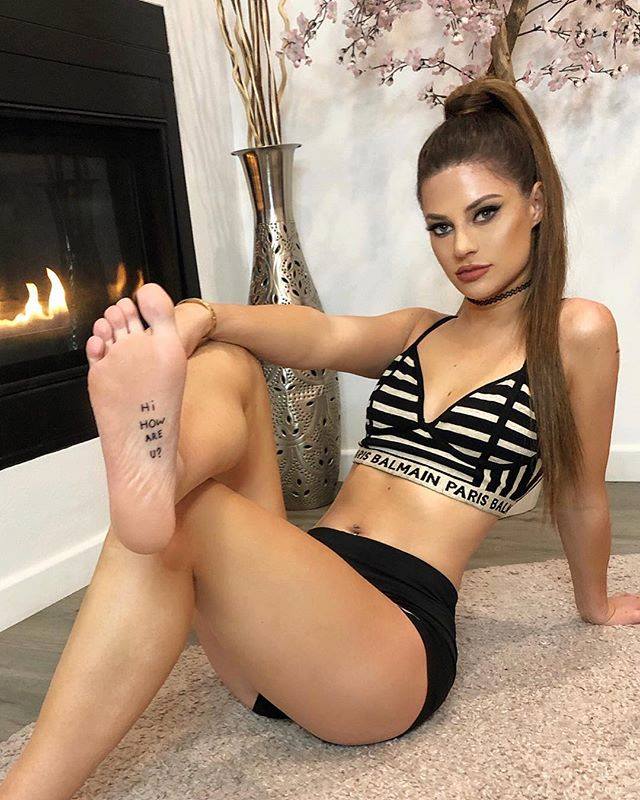 Twan is not the only man who has been in a relationship with the stunning beauty. Many other dashing lads have been in love relationships with the lady. She has also dated the famous NBA star 'Klay Thompson'. They remained together from 2014 to 2015. The beautiful woman has also been in an alleged relationship with NBA star 'Kyrie Irving'. The girl is still single, but many believe she is in a secret relationship with Twan. We have not heard anything either about their engagement or wedding. Hannah hasn't given birth to any child from her former relationships with ex-boyfriends.
How much is Hannah Stocking's Net Worth?
Hannah has worked a lot in the fashion and modeling world. She has appeared on covers of several prominent magazines. The girl has also featured herself in a couple of famous music videos. She makes money from her social media accounts, endorsements, and modeling. According to the latest information, she owns a net worth of $3 Million.
She spends a lot of money on clothing and beauty. She takes care of her figure by eating a healthy and balanced diet. The girl also visits the gym to maintain her figure in the perfect posture. Hannah loves driving luxurious cars and living in a well-furnished lavish house.