Biography
Who is Kylie Cantrall?
She's an American Internet celebrity, actress, singer and dancer. She was born on June 25, 2005, in Los Angeles, California.
Kylie began singing at the age of two. When she was nine, she started auditioning for dance roles.
Who are Kylie Cantrall's parents?
Her dad's name is Alex, he's a music producer. Her mom is a dancer. Her name is Carol Borjas, she's from Venezuela.
No wonder the girl was exposed to dance, music and performing arts since she was born. Kylie's mom often took her daughter to her dance shows and rehearsals. Besides, the girl frequently accompanied her dad to recording sessions where she met prominent musicians.
TV career
In 2014, she launched her Hello Kylie YouTube channel. The first video that she posted there was a cover of Zendaya's song. On the fifth episode of her show, she sang Shout by Britney Spears and Will.I.Am together with MattyB. Later on, she had such prominent guests as Pentatonix and Jordyn Jones on her show.
Today, she has 181,000 followers on YouTube and almost 6 million fans on TikTok. On the latter platform, she specializes in lip-sync and dance videos.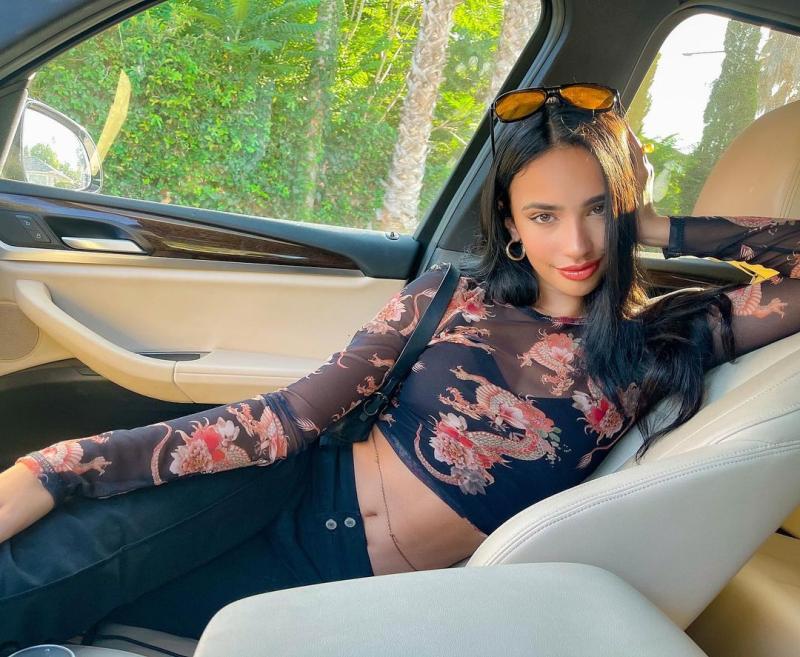 You might have seen Kylie on Disney's Bizaardvark. Plus, she was cast for the Gabby Duran & the Unsittables by Disney where she performed as the title character.
In 2018, she became a member of the Team Choey web group.
Who's Kylie Cantrall's boyfriend?
She's still very young and seems to be single. As for now she's more focused on her career and professional activities.
How much is Kylie Cantrall's net worth?
In 2022, this lady's net worth is reported to be around $350,000 - 1 million. She makes money on roles and guest appearances in TV shows and movies. Plus, she monetizes her YouTube channel.