Biography
Lil Tecca was originally named Tyler Justin Anthony Sharpe at the time of birth. He is a professional songwriter, singer and rapper from the United States. The guy became overwhelmingly popular after the great launch of his track "Ransom", which garnered more than 400 million plays on the music streaming app Spotify. The single made its position on the 4th spot on the US Billboard Hot 100 charts. Tecca has released many striking numbers such as "Did it Again", "Love Me", "Bassanova", and "Molly Girl". These songs attracted fans from all around the world and helped Tecca build a massive audience for his songs.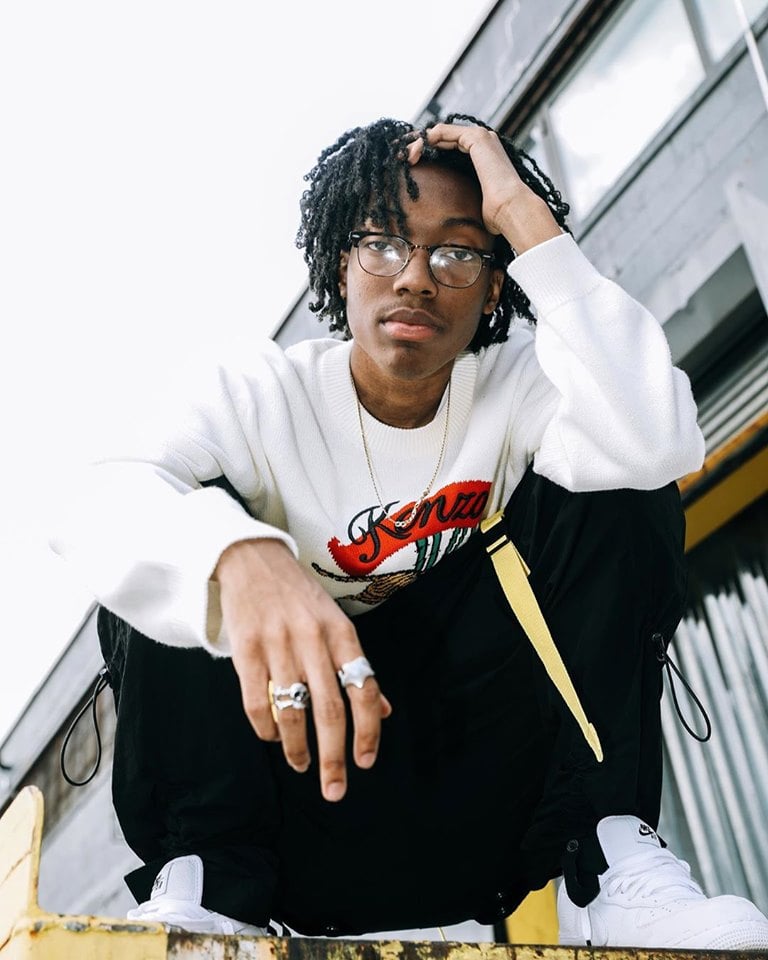 On August 30, 2019, Tyler released a mixtape that included all great numbers launched by the rapper in the last few months. It went viral and made its way to secure the 4th spot on the Billboard Hot 200 chart. He started working on different music genres from the beginning of his career. However, the guy is famous for trap and hip-hop. He is fully active in launching back to back musical hits since 2017. The guy has signed contract deals with a couple of trustworthy music labels such as Republic and Galactic. The 17-year old rapper has proved his matchless rap abilities at a very young age.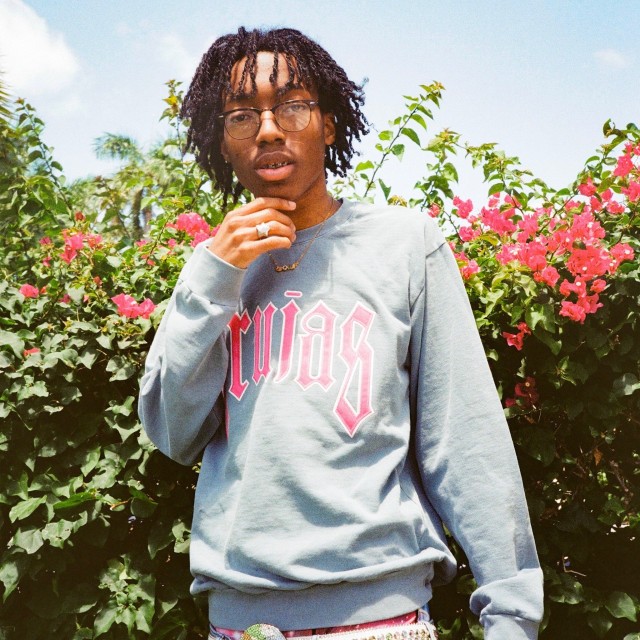 Tecca started singing over his mic on the Xbox when he was just 9 years of age. He got deeply involved with music and thought to become an inspiring musician one day in the life. After stepping in the professional world, he gave a number of interesting mixtapes to his followers. His mixtape 'We Love You Tecca' was rolled out on August 30, 2019 under the label of Galactic and Republic. It was made available in a digital format for listeners across the globe. He was influenced by renowned musicians and artists from the American entertainment industry. Some of the prominent names include Meek Mill, Chief Keef, Eminem, Waka Flocka Flame, and Lil Wayne.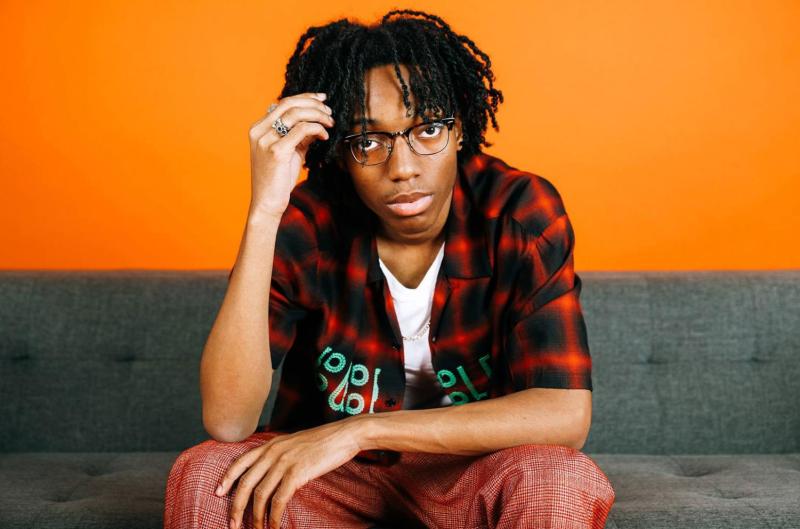 Who are Lil Tecca's Parents?
Tyler Justin Anthony Sharpe or Lil Tecca was born in Queens, New York City on Aug 26, 2002. The talented guy grew up in Springfield Gardens located in the neighborhood of Queens. After a few years, he switched to Lawrence near Long Island. The famous American rapper belongs to Jamaican descent as his father and mother were migrants from Jamaica. Justin had a dream to join the NBA from an early childhood. He always wanted to become a good player after growing up. At the age of 12, he changed his mind and started focusing on music. Names of his father, mother and other family members are still unknown. The superb artist hasn't revealed anything personal about his life. He prefers keeping the family life secret. However, it is clear that he didn't come from the very well-off family background.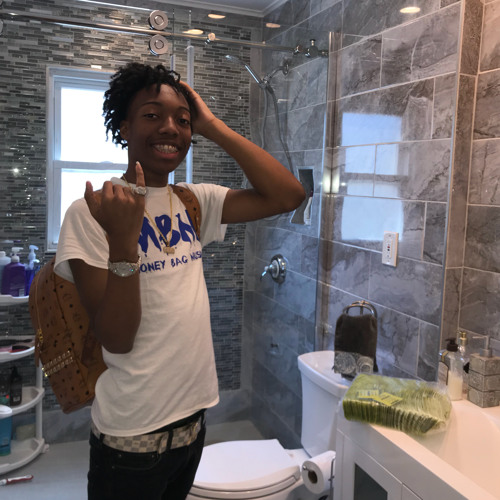 Rap Career
Tecca started singing at the age of nine when he entertained his friends by singing through mic and Xbox. He along with his buddies made diss tracks and one of these was uploaded to the music streaming website SoundCloud years ago. The rapper took off that song after a few months due to an unknown reason. He was confused with his career selections during his teenage. First, he wanted to become the NBA player but finally ended up choosing music as his professional career for years to come.
Anthony got prominence after the release of his first track 'Tectri', which was created in collaboration from his buddy Lil Gummybear. It was issued at the beginning of 2017 when Lil Tecca was stepping into the music industry. Other recognizable tracks of the stunning rapper include My Time, Rags to Riches, and Callin. All these songs garnered millions of views after being launched on YouTube and other music websites.
After a couple of years, Tecca launched his hit number titled 'Ransom'. This really helped the young rapper to become an internationally renowned rap artist. The song uploaded to the YouTube Channel of Cole Bennett on May 22, 2019, and started gaining traction from music enthusiasts. After becoming excessively popular, the song hit 4th spot on the US Billboard Hot 100 chart. After being uploaded to Spotify, the song received more than 400 million plays. It also garnered more than 100 million YouTube views. The rising singer launched his debut mixtape 'We Love You Tecca'. It also peaked at the fourth position on the US Billboard Hot 200.
What Record Label is Lil Tecca Signed to?
Tecca got opportunities to work with many other record houses and music labels. However, he signed a contract with Galactic and Republic Records. The latter is an American record house owned and operated by UMG or the Universal Music Group. The label was founded by Monte Lipman and Avery Lipman and an independent record house in 1995. The rapper has signed a joint contract with Galactic Records and Republic Records.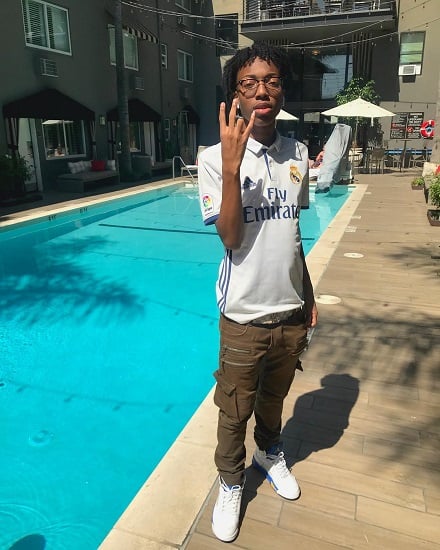 Does Lil Tecca Have a Girlfriend?
Lil Tecca has a sizzling girlfriend named Racquell Pesos. She is a 17-year old Instagram model with a good fan following. The girl is famous for her seductive appearance and athletic body. Tecca never kept anything secret when it comes to sharing his personal love life. He posted a photograph of both laying down together on the rapper's Instagram account. People came to know about their relationship on Jun 9, 2019 when Tecca made it public through Instagram.
How much is Lil Tecca's Net Worth?
Tecca has initiated his professional career just a couple of years ago. He doesn't own any clothing brand or has any other source of income. All he makes money is from his professional singing career. According to recent information sources, Tecca owns a total net worth of $300,000 USD. This figure has been collected after research in 2019. The total net worth of the star is likely to increase in the next few years after his next musical launches.