Biography
Michael Ray Stevenson is professionally famous by his stage name "Tyga". This is actually an acronym for 'Thank You God Always'. He is one of the prestigious American songwriters, rappers, singers, actors, and television personalities. He started his solo career as a musician by launching a few independent releases. He thought to broaden his musical approach after releasing a few songs on the internet. In 2008, Tyga signed a deal with labels Cash Money Records, Young Money Entertainment, and Republic Records.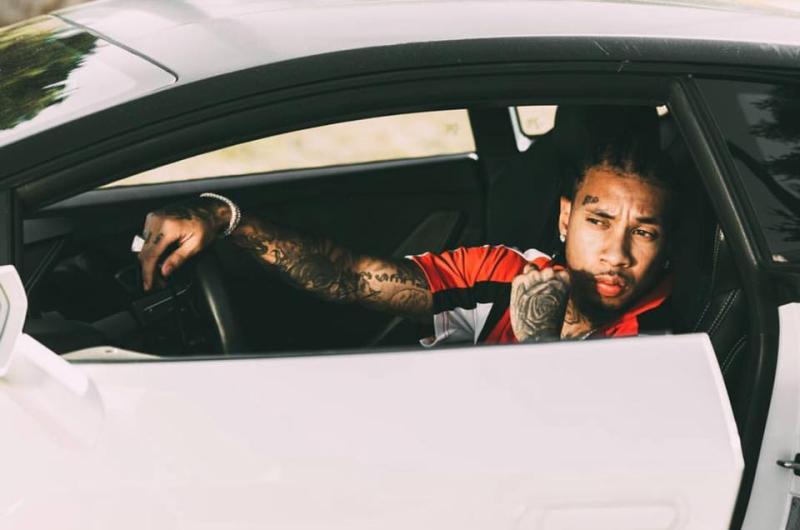 After signing a contract with music labels, the rapper launched his debut studio album titled 'Careless World: Rise of Last King'. After a few independent releases, this was the label debut from the American rapper. This collection of songs included some of the most fabulous tracks such as 'Far Away', 'Rack City', 'Still Got It', 'Make it Nasty', and 'Faded'. Some of these songs featured guest appearances from prominent rappers and artists such as Drake, Lil Wayne, and Chris Richardson.
The rapper had some disagreements with his music label Young Money. That's why he released his 4th studio album titled 'The Gold Album: Eighteenth Dynasty' independently without any contract with other music labels. The album was rolled out on Jun 23, 2015, and became the worst-selling collection of songs. He didn't expect such a bad welcome from his fans after the launch of the fourth album.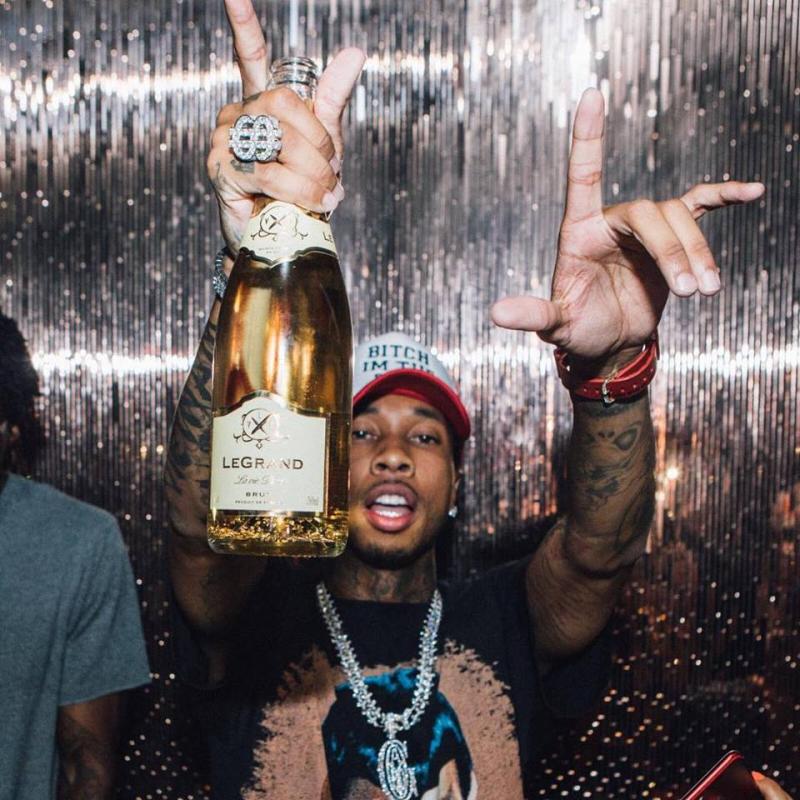 He kept receiving negative reviews and poor feedback for quite a while. At last in May 2018, Tyga released his track 'Taste' and featured the rapper 'Offset'. The song became very popular and peaked at the 8th spot on the US Billboard Hot 100. The same song served as the lead track for his 7th studio album titled 'Legendary'.
Who are Tyga's Mother and Father?
Michael was born on Nov 19, 1989, in Compton, California. He spent the entire childhood there along with his family. The rapper was about eleven or twelve years old when he relocated to adjacent Gardena. His parents belong to Jamaican and Vietnamese ancestries. Name of his mother is Pasionaye Nguyen, who is a very humble and industrious lady. She worked hard and raised Tyga without a father. This was a challenging situation for a poor lady to work double shift and collect money to feed her little one. No further information is available about the feather of the skillful artist.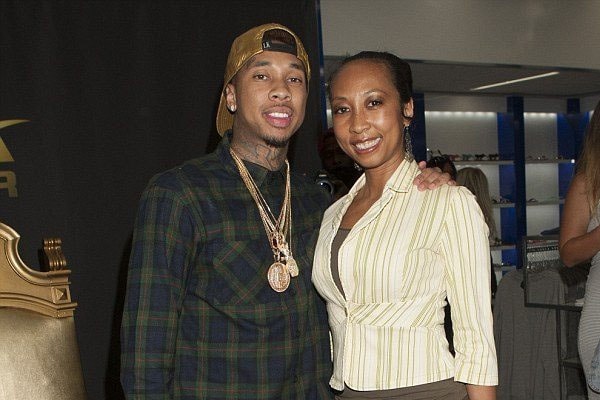 According to some sources, he got the stage name 'Tyga' from his mother who used to call him Tiger Woods in childhood. It is also said that his professional moniker is the short form of 'Thank You God Always'. The rapper grew up in a socio-economic area. However, some photographs of his parents moving in luxury cars and living an extravagant lifestyle created conspiracies and gossips about his statement.
Rap Career
Travis McCoy, the cousin of American rapper, used to be an honorable member of Gym Class Heroes. He introduced Tyga to music and the rap world. Ray got influenced by Cam'ron, Fabolous, Eminem, and other rappers to enter the rap industry and make an exclusive identity among other rappers. He participated in local rap contests alongside his friends and family members. A bunch of young rappers created their songs and posted them online to various music forums. They gained attention from different online music chat rooms and started to become popular.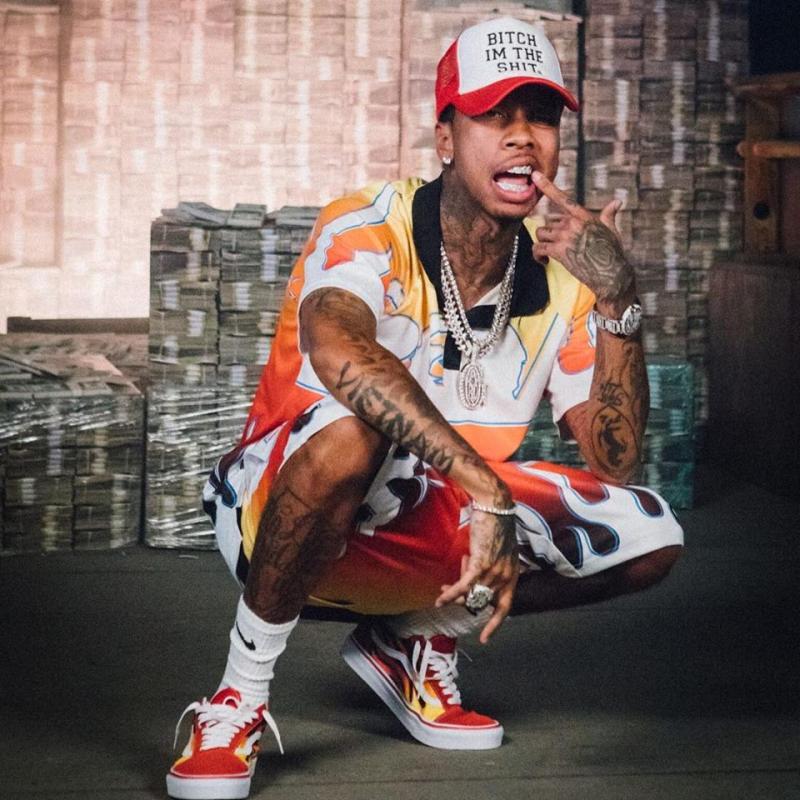 Tyga started his official music career in 2007 when he rolled out his debut mixtape with the title 'Young on Probation'. After the great success of this mixtape, he signed a contract with Lil Wayne's music label 'Young Money Entertainment'. He released the debut track 'Deuces' in collaboration with Kevin McCall and Chris Brown. The song entered the US Billboard Hot 100 chart and secured 14th position. The rapper also received a nomination for a Grammy Award due to this particular song. On Jun 10, 2008, Tyga launched his debut studio album 'No Introduction' in association with Decaydance Records, Universal Motown Records, and Cash Money Records. This happened to be the first independent launch with Decaydance. He kept working on the recordings from 2005 to 2008.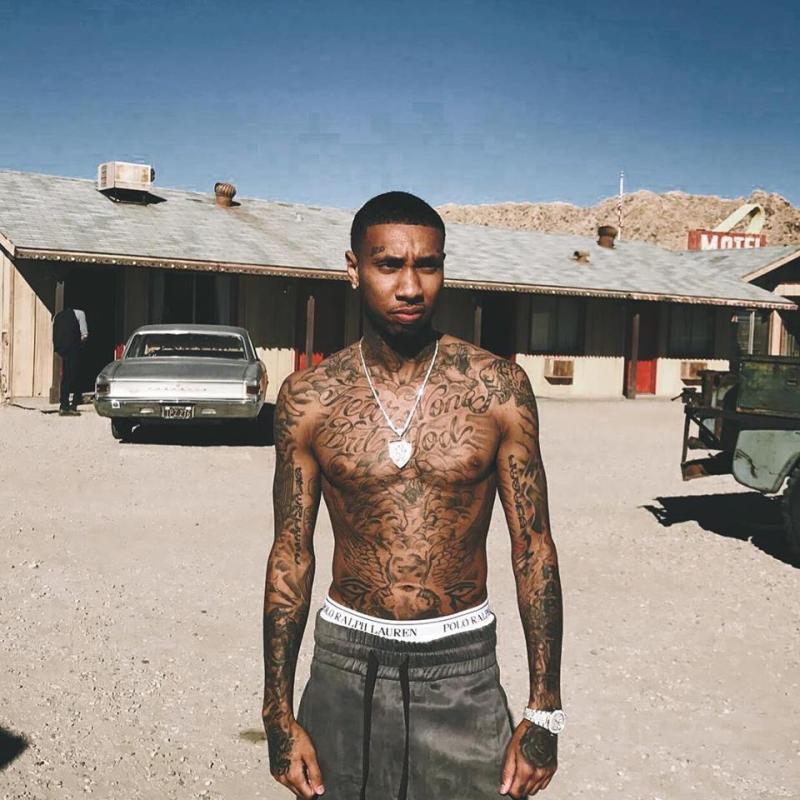 The second official album from Tyga went out in 2012 under the caption 'Careless World: Rise of Last King'. It was a debut album under any major music label. Recording sessions remained active for this specific album from 2009 to 2012. The rapper worked hard on each song from this musical collection. Name of his third major release was 'Hotel California', which rolled out on Apr 9, 2013 under the music labels Cash Money Records, Republic Records, and Young Money Entertainment. This album showcased guest appearances from Jadakiss, 2 Chainz, The Game, and Lil Wayne.
Other major studio releases of Tyga are The Golden Album: Eighteenth Dynasty, Kyoto, BitchlmTheShit2, and Legendary. These studio music albums were released in 2015, 2018, 2017, and 2019 respectively. Most of these albums received great appreciation from music enthusiasts in the United States. The young rapper embarked on a music tour in 2015 and named the journey 'Between the Sheets Tour'. Trey Songz and Chris Brown accompanied Tyga during this special journey to promote his music.
Who is Tyga's Girlfriend?
Tyga had love relationships with more than a few beautiful ladies. In 2006, he dated Kiely Williams for a couple of years. Later he got romantically involved with the stunner Chanel Iman in the year 2009. He fathered a son named King Cairo Stevenson from his relationship with Blac Chyna. The mother of his son also appeared in one of his music videos titled 'Rack City'. After the birth of Cairo, the couple got engaged in October 2012. They separated in 2014 after moving to Calabasas, California. The rapper also dated some of the most spectacular ladies such as Kylie Jenner and Jordan Ozuna.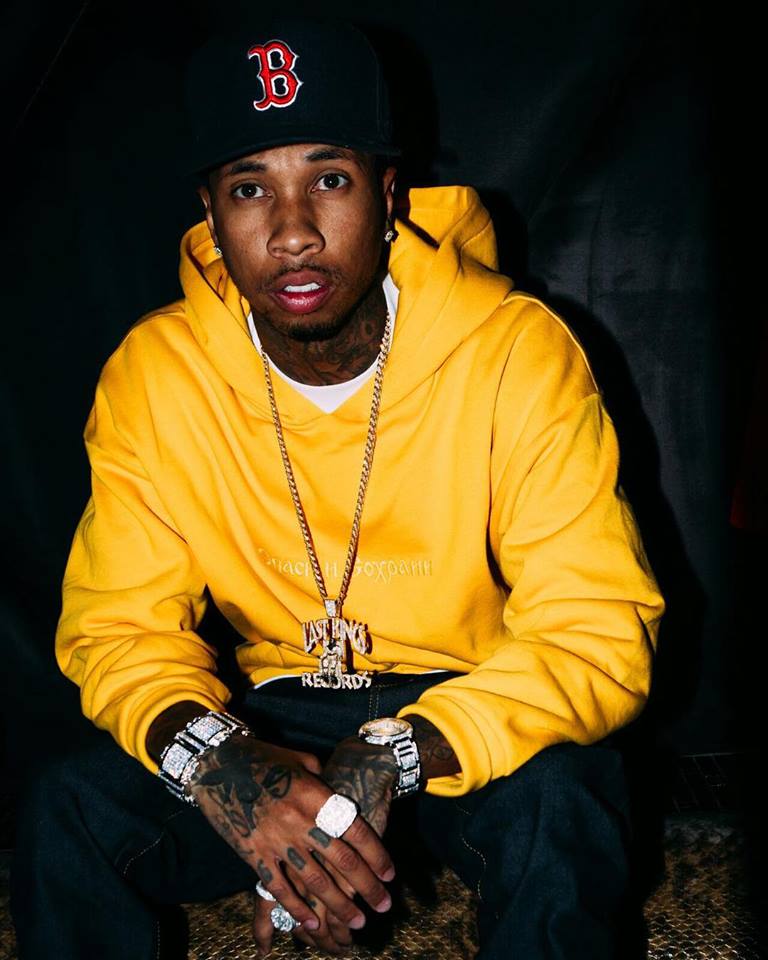 How much is Tyga's Net Worth?
Ray has released more than a few hot-selling music albums and tracks thus far. He went to different music concerts and events to promote his songs. He claims to open eyes in a socioeconomic environment where his parents weren't so rich. It means he didn't inherit a sound amount of money from his father or mother. He is a self-made man, who worked dedicatedly to become a prominent personality of the American rap world. He is said to have a total net worth of US $3 Million. He has made money solely from his singing profession.